Millennial money: Five of the youngest entrepreneurs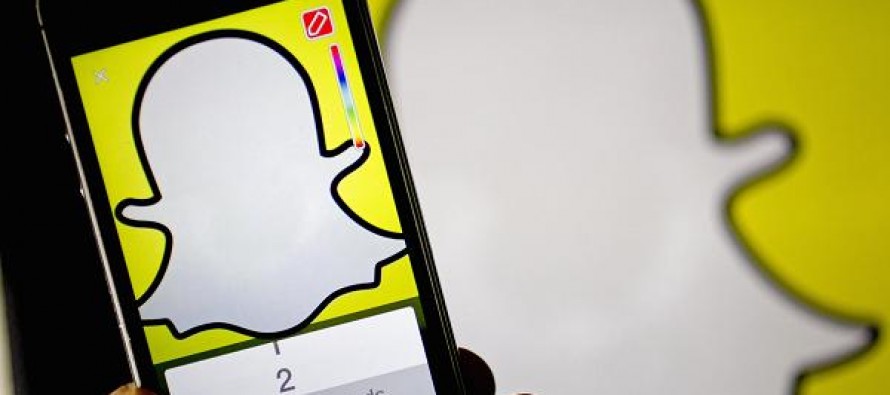 Despite the sometimes discouraging news about millennials and the job market, the list of well-known companies started by that demographic is plentiful, and include names like Facebook, Airbnb and Dropbox.
The task of earning a 10-digit net worth before the age of 30 is a tough task, and one that has only recently begun to be explored by experts. With a collective estimated wealth of more than $2 billion, however, the success of these young executives suggest that, when it comes to becoming an entrepreneur, age is nothing but a number.
Felix Arvid Ulf Kjellberg—Net Worth: $12 Million
The face behind the hugely popular YouTube channel, PewDiePie, is said to be the video streaming site's wealthiest content creator.
With nearly 38 million subscribers and about 9.5 billion views, the Swedish video-game commentator is also the most-subscribed-to channel (surpassing that of YouTube's own Spotlight channel by more than 14 million).
He has managed to turn his love for gaming into a multi-million dollar business, pulling in an estimated $7.4 million in revenue in 2014, according to reports.
4. Brian Wong—Net Worth: $15 Million
He is the co-founder and CEO of Kiip (pronounced "keep"), a mobile rewards platform used actively by big-name brands such as McDonalds and Skittles. Wong started the company in 2010 at the age of 19. He graduated college at 18, having skipped four K-12 grades.
Known as the youngest person ever to receive venture capital funding, the now 24-year-old shows that age doesn't have to matter when it comes to making a name in the business world.
The 24-year-old millionaire says he came up with the idea for Kiip on a plane ride, when he began to notice the people around him busy playing games on their phones. Kiip uses the advantage of consumers during "achievement moments," offering real-life prizes to users of apps. The company expands beyond gaming apps, to those of lifestyle, utility and more, with coordinating giveaways.
"I think we're a very fortunate generation," Wong told CNBC via email, speaking about millennials in the business world. "It makes sense to me that as we're growing, we're founding our own start-ups. We believe that anything is possible."
3. Nick D'Aloisio—Net Worth: $23 Million
This is the story of an entrepreneur who sold his mobile news summarization app Summly to Yahoo! for $30 million—at the tender age of 17. The British programming sensation created the app at his London home when he was just 15. D'Aloisio is now known worldwide as one of the youngest self-made millionaires, but interestingly enough, he was never taught how to code.
"We did IT at school but it was just PowerPoint and all that stuff; coding wasn't on the curriculum," the 19-year-old told The Guardian in an interview. "I began to teach myself the Objective-C coding language with the specific goal of building apps."
Summly works by "delivering snapshots of stories, giving [users] a simple and elegant way to find the news [they] want, faster than ever before," said Yahoo, in their announcement to acquire the app. The stand-alone app is no longer available, but D'Aloisio and the multinational tech company have worked to bring the technology to life since the announcement in early 2013.
2. Palmer Luckey—Net Worth: $500+ Million
A dream made reality—virtual reality, that is.
Luckey founded Oculus VR, a technology company focusing on virtual reality, when he was only 19. The company's first creation, the Oculus Rift headset (a consumer version is expected to be released in 2016), lets its users step into their favorite game or movie scene and "feel like [they're] really there."
Facebook founder Mark Zuckerberg described the experience as "one of the coolest things [he's] ever seen." Zuckerberg must have meant what he said, because a few weeks later his social networking company announced its acquisition of Oculus VR for a cool $2 billion.
The 22-year-old's passion for the artificial environment rose in proportion to his desire for a better experience while playing games. He wanted the ability to jump inside the game itself.
The potential applications for Oculus Rift go far beyond that of gaming pleasures. The headsets are already being adapted for use in post-traumatic stress disorder treatment, and may be the answer to taking online courses to a whole other level.
1. Evan Spiegel—Net Worth: $1.5 Billion
The driving force behind Snapchat is also widely considered to be the world's youngest billionaire.
Evan Spiegel is the 25-year-old co-founder and CEO of the viral temporary-messaging app that's been all the rage with social network junkies. With more than 100 million daily active Snapchatters and big organizations like CNN, Major League Baseball (MLB) and Yahoo using the app as a promotional tool, Snapchat is currently valued at $19 billion, at least.
Despite their app's obvious popularity now, co-founders Spiegel and Murphy did not find immediate success. The two met at the Kappa Sigma fraternity house at Stanford University and eventually developed Picaboo, an app with the same principle as Snapchat. However, the app failed and led to a rebrand (Snapchat), which took off.
Although Snapchat is growing extremely fast, the "now you see it, now you don't" app's creator said the company is "much more interested in increasing engagement than getting big."
Source: CNBC.com
By Janine Wolf, special to CNBC.com.
---
---
Related Articles
Let's go back a decade and remind ourselves of what Afghanistan was like then. It was the regime of Taliban-
By Lindsay Wise Source: McClatchy Washington Bureau August 5, 2014 WASHINGTON — Residents of Afghanistan's second largest city could go
By Ahmad Masoud According to available figures, about 73 percent of people in Afghanistan lack access to clean drinking water and