Strange businesses you didn't know exist!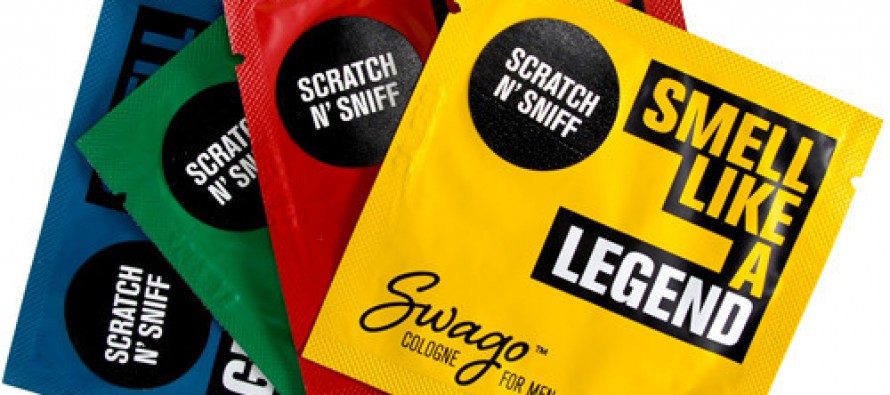 An anonymous delivery for smelly friends
If you've ever wanted to anonymously let a friend know they smell, now you can, thanks to MyFriendSmells.com. The site is run by SWAGO Scents, a business that sells cologne wipes for on-the-go freshening up.
According to the website, "Everyone has a stinky friend. A classmate, co-worker, boss, sibling or other stank suspect. Those days of smelliness are over — here is your chance to tell them what's up." How? All you have to do is put in your credit card information and your recipient's address, and choose whether you want to send one cologne wipe for $1.99, or a set of four for $4.99.
A fantasy dating company
Are you a (slightly competitive) single gal seeking a more interesting love life? This next weird business is for you. Fantasy Dating Game is like a grown-up version of "Truth or Dare," and it's way more interesting than a run-of-the-mill date.
Fantasy Dating's creator, Suzanne Casamento, said she built her business, in part, because she was sick and tired of hearing her single girlfriends complain about their lackluster love lives. Much like fantasy sports leagues, the Fantasy Dating Game allows single women to earn points by flirting with guys at Starbucks, slipping their numbers to cute bartenders and going on actual dates. Casamento said her site empowers women to take charge of their own love lives and gain confidence through dating.
A furniture business for slobs
Have an incontinent cat or a spit-up-prone baby? You might be interested to know that there's a company devoted entirely to helping people like you.
Slobproof, a Maryland-based furniture and design company, builds custom chairs, sofas and ottomans with specially engineered fabric that withstands spills and other messes without staining.
Debbie Wiener, the company's founder and CEO, said she started the business after marrying a slob, having two sloppy babies and acquiring a few messy pets. Wiener said her design style marries the "common sense of a Jewish mother with the muscle of a professional wrestler." Sounds like a winning combination.
A mobile wedding chapel
Need to get hitched quickly on a budget? The Wedding Wagon may be able to help. This unique mobile company founded in Las Vegas provides a full wedding ceremony out of the back of a van for just $129.
You choose when and where you want to get married — by the colorful fountains of the Bellagio, for example — and the wedding wagon will meet you there with a minister, a witness and a fully decked-out mobile chapel. For an extra hundred bucks, the Wedding Wagon will even arrange to meet you at some truly beautiful venues, such as Tahiti Village's 10th floor dining patio or Red Rock Canyon State Park.
The leftover sock saver
Doing the laundry is a part of life, no matter how boring it is. It's risky, though: Somewhere in the journey from the hamper to the dresser, you could lose one of your favorite socks. And then what?
With Throx, you can reduce the chances of handling another lonely leftover sock. The company helps customers fight the infamous "sock monster" by selling socks in threes, not pairs. That way, when you lose one, you've still got a backup sock to keep the other company, so you can keep wearing your favorite pair and doing your laundry worry-free.
Throx's socks are one-size-fits-all and range in price depending on the design, though most cost around $10.
By: Shannon Gausepohl. Originally published on businessnewsdaily.com
---
---
Related Articles
China's crazy growth has been one of the biggest stories over the past several decades. But the Chinese economy certainly
It takes just as much effort to have a wonderful day as it does to have a miserable one. Why
WORLDWIDE military spending was flat in 2011 compared with the year before, according to data released by the Stockholm International Peace Research