Want to Buy a Franchise in Singapore? Here's How to Get Started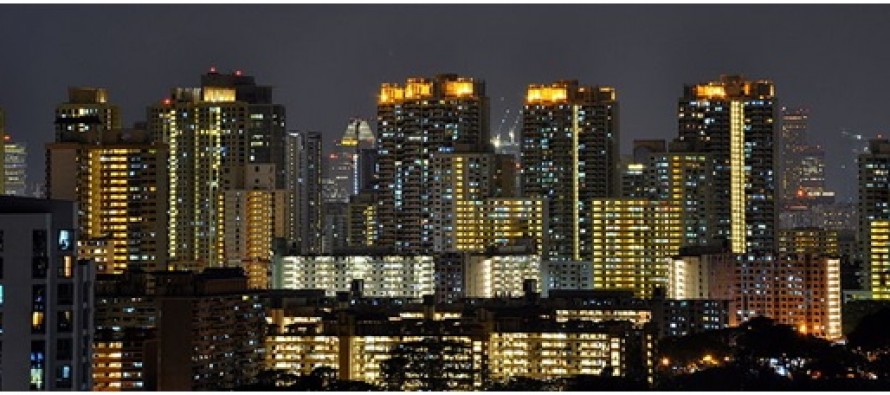 By Zeke Iddon- Starting a business of your own, from scratch, is possibly one of the most daunting career moves anyone could undertake. On the other hand, buying a franchise allows you to take advantage of using an established brand – from marketing material through to overall reputation – whilst enabling you the freedom of having responsibility for your own business.
Today, however, we're going to be specifically looking at the business market in Singapore, including where to find franchises, what you need to know with regards to buying one, and what industries you should consider.
Let's get down to business.
Considering the Industry
If you're thinking of buying a franchise, chances are you've already have an idea of the industry you want to invest in. However, it is worth considering Singapore's main, most lucrative industries.
These are some of the top industries generating income in Singapore:
Banking and Finance – Singapore has quickly become an international financial haven and is one of Asia's most established banking hubs. Both its location and its stability make it a top destination for world trading; in fact, it is one of the world's top five foreign exchange centers.
Singapore's rapid rise to the top in the banking world open up a wealth of opportunities for businesses in the sector, and this brings an added benefit to anyone looking to buy a franchise in the far-east – multiple financing boutiques (Green Seed Capital being a typical example)are already established throughout the region and helping drive business forward. In addition, the Institute of Banking and Finance was recently set up to help Singapore continue to grow in this regard.
Tourism – With Singapore's wealth has come much investment in the tourism sector. Singapore's convenient location to many developed countries, along with its ideal climate, has always made it a desirable holiday destination.
Add to this Singapore's construction boom – seeing much investment in new hotels and visitor attractions – and the city is suddenly on track to becoming a Tourism Capital. Opportunities in this sector are rife – with such strong investment, the demand from visitors continues to increase.
Biomedical Science – International giants such as GlaxoSmithKline have recently set up in Singapore, having recognized its potential as a center for biomedical facilities such as research and clinical and product development. Singapore has recently built two revolutionary science parks, which continue to attract further investment; the Tuas Medical Park, and Biopolis.
Logistics – Singapore has been designed to provide regional IT and infrastructure services, but is also setting global standards and platforms. Singapore's port acts as a junction linking 700 ports in 130 countries. In addition, the country has set up the Singapore Logistics Association to offer information, advice and growth strategies for companies working in the sector.
Chemicals – Singapore has one of the world's top ten chemical industries, and is a global leader in oil refinery. This had led to growth of an extremely fast rate for Singapore in this industry in the past ten years, and it continues to grow. Off the coast of Singapore, there is a seven-island hub where companies such as Shell and Exxon Mobile are some of 94 companies that have invested a total of S$31 billion in fixed assets on the site.
Construction – Singapore has a unique construction industry that has experience exponential growth. There are huge numbers of new and iconic buildings in a range of sectors that have totally transformed the city's skyline in the past twenty years. The construction sector has grown year-on-year by up to 20% since 2007 (source: Guide Me Singapore, 2009).
There are also a number of emerging industries in Singapore. These include casinos, healthcare, education, communication and media, with many businesses in these sectors offering investment opportunities through franchising.
Sounds Good, But Where Can I Find Franchise Opportunities in Singapore?
For those that have not heard of the company, Franchise Direct is a great place to start for conducting preliminary research. The site features literally thousands of franchise opportunities, in a huge range of industries. Visitors are able to search for franchises based on a number of search criteria, and results are presented in an easy-to-follow fashion, andyou can filter results to display purchase price, location and type, and each entry allows you request contact details if you'd like to find out more information.
Cost
The actual franchise fee will vary hugely depending on the type of business you are buying. But as a general rule of thumb, you should allow for the following costs:
The initial outlay of buying the franchise – this includes not only the franchise fee, which may be several thousand dollars, but also initial rent and building costs, equipping your new facility, buy a license, legal costs and getting insurance.
Royalty payments – as with all franchises, you will need to pay a certain percentage of your profits to the umbrella establishment of which you are a part. This is to pay for your right to use the company's brand to trade through. You may also need to pay royalties even if you are not making a profit.
Advertising, marketing and PR – one of the main advantages of owning a franchise is to piggy-back on the brand's national and international marketing activity. However, you will most likely have to pay for your own local advertising.
How to Actually Buy a Franchise, and What you Need to Know
Before buying a franchise, there are many preparations you must make. You need to establish how much money you want to invest, how much you can afford to lose, whether your credit rating is clean, whether you are investing with anyone else and whether you will need to borrow money in order to get started.
In Singapore, there are certain procedures and legal requirements you must adhere to; Singapore's Federal Trade Commission has issued a detailed and essential guide you should read before deciding to buy a franchise, containing everything from legal advice to buying procedures – this is a useful resource, and a very good place to get started on your adventure into far-eastern franchising.
Lastly, from all of us at Wadsam, very best of luck!
---
---
Related Articles
Coca Cola: During WWII, American soldiers would be provided with a bottle of coke so that they could have a
Getting rich and becoming a millionaire is a taboo topic. Saying it can be done by the age of 30
The great Charlie Chaplin had once said: "A day spent without laughter is a day wasted." Hope these jokes bring