A new 100 dollar bill circulating in the market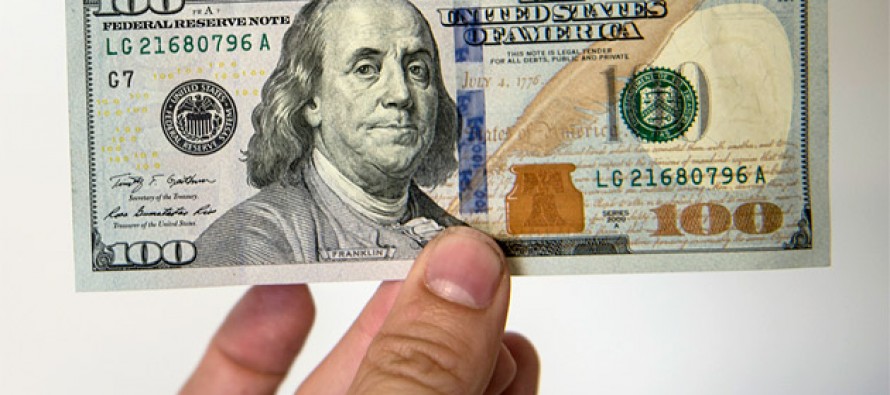 Buzz is that the U.S. Treasury has launched a new 100 dollar bill that began circulating in the market on Tuesday.
The Series 2009 $100 note is more expensive to print than the last version—12.7¢ per bill vs. 7.8¢ for the older style—but it's designed to be harder to counterfeit and easier to authenticate. The hundred note still features Ben Franklin on the front and Independence Hall on the back, along with more colorful illustrations and hidden text and pictographs that reveal themselves only under certain conditions.
This comes in the midst of a government shutdown over federal spending.
The 100 dollar bill plays an essential role in the US economy and is by far the largest store of value for all circulating U.S. currency.
---
---
Related Articles
A deal was struck on Friday in Brussels that would give the Greek government four more months to avoid bankruptcy while
Tallying of 116 out of 163 votes, Dubai beat off rival bids from Brazil, Turkey and Russia, and won the
Greece coalition parties have arrived to a "basic agreement" on the austerity package for 2013-2014 which includes spending cuts worth