Apple and Samsung's patent dispute continues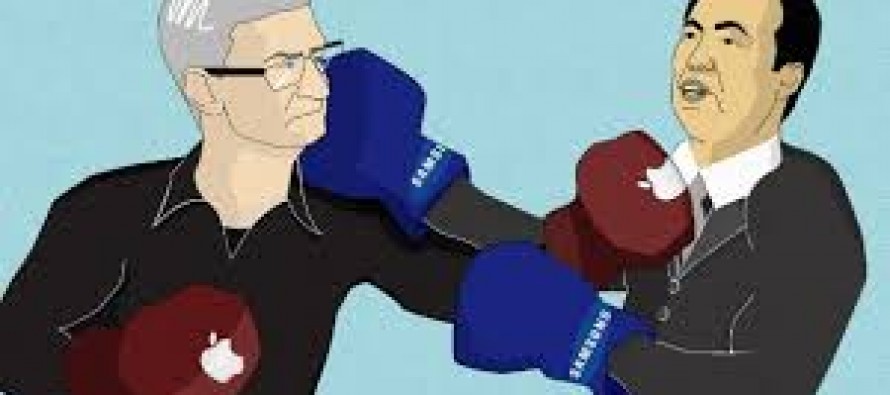 Apple and Samsung are returning to court to establish how much the South Korean firm must pay in damages for infringing patents.
Their patent dispute dates back of August of last year, when a jury found Samsung guilty of infringing six Apple patents and granted Apple a massive victory by demanding USD 1bn in payouts from Samsung.
"It is unfortunate that patent law can be manipulated to give one company a monopoly over rectangles with rounded corners," Samsung scoffed.
The verdict given by a Californian court was re-examined in March 2013. Judge Lucy Koh claimed the Californian court had miscalculated part of the damages. The judge said USD 450mn of the payout must be reassessed.
The USD 450mn could be increased or lowered; hence, Apple could conceivably end up with more than the original USD 1bn awarded at the first trial.
Apple had originally sought USD 2.5bn in damages from Samsung arguing that the South Korean company had copied elements of its user interface on its iPad and iPhone devices.
The two smartphone giants are locked in a battle in the courts of more than 10 countries across Europe.
Battles between the two firms escalated as Samsung began to eat into Apple's market share. Samsung has now overtaken Apple as the best-selling smartphone-maker.
---
---
Related Articles
The Russian Oligarch Oleg Deripaska is alleged to owe 13.2% stake in Rusal, the world's biggest aluminum producer, to Michael
Japan's Sharp Corporation reported a net loss of 138.4bn yen for the April to June period, prompting a cut of
China has cut retail oil prices by about 5% which is China's third cut in two months. China, the world's