Apple, Samsung return to court to review the patent verdict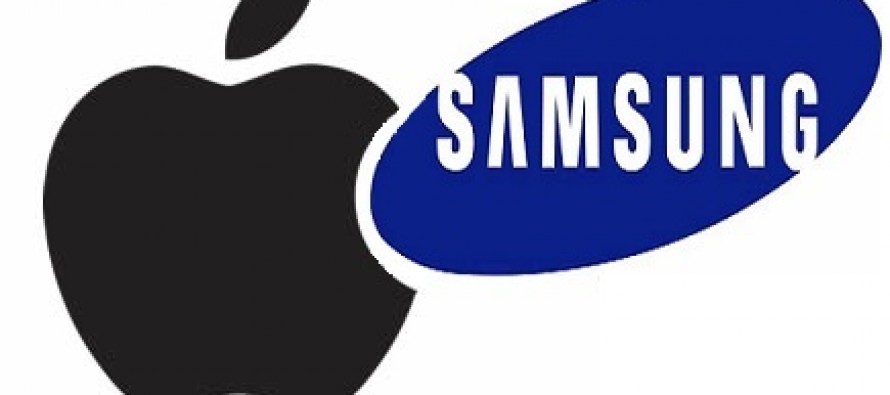 Apple and Samsung return to a San Jose, California court to reconsider the jury's decision that awarded Apple USD 1.05bn in damages caused by Samsung's infringement of Apple's patent.
The South Korean firm wants the patent verdict overturned, or the sum reduced.
By contrast, Apple is calling on the judge to increase the amount and ban some of its rival's handsets.
Samsung's call for a retrial rests on a claim that the jury foreman acted with "deliberate dishonesty" during jury selection.
It alleges that Velvin Hogan "deliberately concealed information" about a lawsuit he had been involved in against hard drive-maker Seagate nearly 20 years ago that resulted in him filing for bankruptcy.
Samsung subsequently bought a minority stake in the company.
"This is the rare case where juror misconduct requires new trial because the jury foreman withheld crucial information at the very moment it was most important that he reveal it," Samsung's lawyers have claimed, indicating that they would have stricken Mr Hogan from service had they known of the case.
Mr Hogan told the BBC in August that the verdict might have been different had he not been selected.
In another interview he told Bloomberg that court instructions had said he only needed to disclose litigation within the previous 10 years – something Samsung disputes.
Samsung has also suggested Apple's lawyers might have known of the case but kept quiet "to gain a tactical advantage".
But while Apple's legal team has acknowledged that it became aware that Mr Hogan had filed for bankruptcy shortly after jury selection, it said "no attempt was made to obtain or review" a court file explaining why.
One legal expert said it was impossible to be sure what the judge would make of all this.
"It is very unusual for a court to be willing to overturn a jury verdict for any reason," said Andrea Matwyshyn, professor of legal studies at Wharton School, University of Pennsylvania.
"That said, in egregious cases of juror misconduct, courts have been willing to revisit verdicts, both with respect to a juror lying during voir dire – the process of selecting and empanelling the jurors in open court – and with respect to juror misconduct during jury deliberations."
'Double patenting'
Another Samsung strategy focuses on the two iPhone design patents it was found guilty of infringing.
Both describe the exterior look of the handset, and Samsung says they should have been treated as one invention which would have meant a smaller damages award.
Apple denies "double patenting" a single design, but has recently filed a "terminal disclaimer" notice.
This means it acknowledges that the validity of one of its applications is dependent on the other, even though it still believes the designs warrant two separate patents.
Meanwhile, Apple is hoping the judge will boost the size of the payment to $1.77bn.
The jury ruled that Samsung's infringement was "wilful" after learning its executives had not ordered their engineers to make their designs more distinctive despite a warning from Google.
In the US if a jury says infringement was wilful the victim can ask for more money.
Apple is also asking the judge to ban several of Samsung's handsets from sale in the US. These involve ageing devices such as the Galaxy S2 and not the firm's current flagship models.
Even so, the judge's ruling on the matter will be closely watched.
"This case is the poster child case for many of the complexities and uncertainties that exist in the current software patent ecosystem in the United States," said Prof Matwyshyn.
"In particular, the question of whether computer code is even patentable subject matter has divided the Federal Circuit."
---
---
Related Articles
KPMG's Global Cities Investment Monitor reveals the top cities in the world for foreign investment. London leads the list for
Cyprus has received 2bn Euros, the first installment of a 10bn-Euro bailout package, from the European Union (EU) and the
Spain's manufacturing sector continued to contract in August as a recession weighed on production, but the downturn did at least