Arsenal signs a new £150m deal with Emirates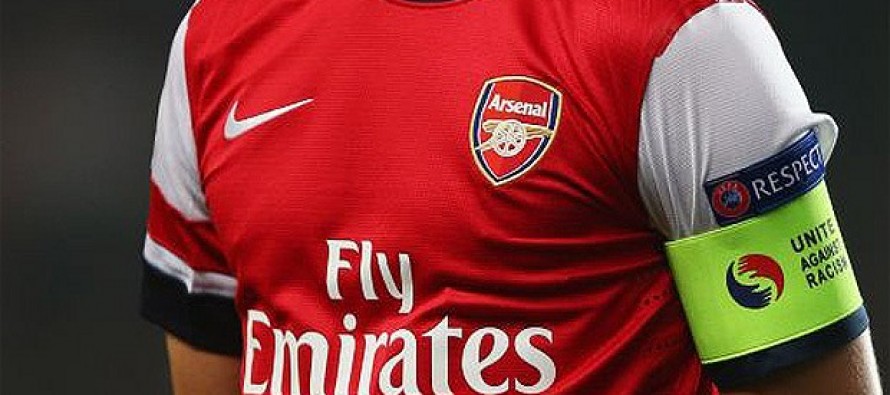 Arsenal football club extended its short sponsorship to 2019 under a new £150m deal signed with Emirates airline.
As part of the deal, the naming rights to the Emirates Stadium in north London were also extended to 2028.
Emirates and Arsenal signed their first agreement in 2004, providing the airline with naming rights to its then-brand new stadium until 2021 and a shirt sponsorship that began in the 2006 season.
Football clubs are looking for more and more ways to earn money to compete on the European stage.
Earlier this year, Manchester United signed a new deal to have US car brand Chevrolet on its shirts for seven years.
Liverpool signed an £80m, four-year shirt sponsorship deal with Standard Chartered in September 2009.
Last year, Manchester City signed a 10-year deal reportedly worth £400m with Etihad for the airline's name to go on both the club's shirt and the stadium.
---
---
Related Articles
The British Bank Standard Chartered has to pay a fresh penalty of USD 300mn to New York's banking regulator for
A widespread anti-Japan protest has been staged across China against Japan's deal to buy a chain of disputed islands in
Beijing to supply development funds for projects such as hydropower and roads, South Sudan information minister says. China has offered