Bargaining over EU 7yr budget draft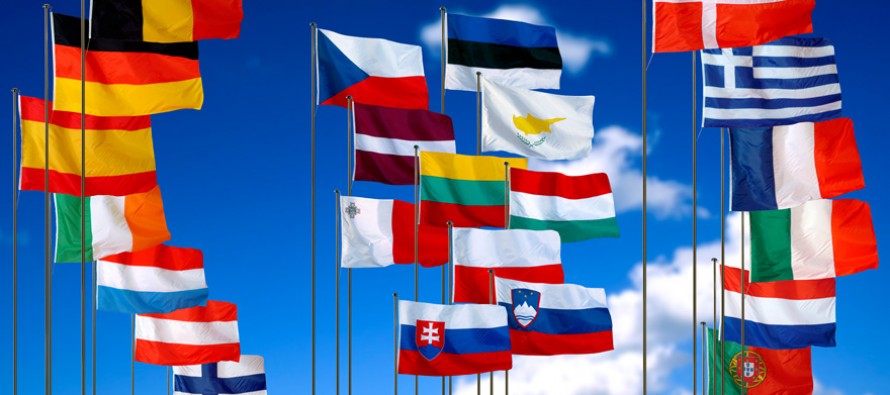 Brussels- Leaders from around Europe arrive in Brussels Thursday for what promises to be a turbulent summit on the budget for the 27-country European Union. And for once, Britain will be at the heart of the debate.
In a battle pitting several wealthy member states against those seeking a bigger aid budget, U.K. Prime Minister David Cameron will seek to reduce the financial clout — and political sway — of the EU's institutions.
Facing an ever more vocal Euroskeptic electorate at home, Cameron is under huge pressure to veto any seven-year deal which would exceed the old 2007-2013 €1 trillion ($1.28 trillion) budget by as much as a euro.
The budget primarily funds programs to spur growth in the bloc less developed regions and farming and amounts to about 1 percent of the EU's gross domestic product.
The European Commission, the EU's executive arm, backs more spending, arguing that cross-border initiatives will help to create the economic growth and jobs that the bloc of a half-billion people needs.
Cameron is set to do the talking for some of the other member states — such as the Netherlands, Sweden and, to a certain extent Germany — who also want limits on EU spending when he opens a session of bilateral talks with EU President Herman Van Rompuy. He will demand a real cut in the EU budget, claiming that is the only justifiable outcome at a time when almost every member state has to cut its budget to lower debt.
"It would not be acceptable to see some huge increase in EU spending when other budgets are being cut," Cameron said in the run-up to the summit.
Poland and Spain, on the other side, will head a group of nations imploring for more funds to be committed to help economic development in many southern and eastern nations and close the wealth gap in the EU and boost jobs and growth.
Going into the open-ended summit which might well stretch into Saturday, Van Rompuy made a first compromise proposal that leaned toward Cameron's demands. It proposes a cut of between €3 billion ($4 billion) and €24 billion ($31 billion), depending on how the figures are read.
"With less money, we cannot do the same as before," Van Rompuy wrote in the invitation letter he sent to the 27 leaders.
Since each of the 27 member states has veto power over the budget, the outcome is a cliffhanger.
"If necessary, we will have to meet again at the beginning of next year," German Chancellor Angela Merkel told the country's parliament on Wednesday.
Leaders from Denmark up north to Spain and Italy down south are already threatening vetoes, sometimes for opposing reasons.
If the summit fails to find a compromise, the issue could spill over into a new meeting next month, or into next year. There is no set deadline for a deal but the closer it gets to 2014, the tougher it will be for a smooth introduction of new programs. If there is no deal up to 2014, there would be a rollover of the 2013 budget plus a 2 percent increase accounting for inflation.
---
---
Related Articles
The iconic soccer player, Cristiano Ronaldo, has given the Golden Boot he won in 2011 to the Real Madrid Foundation,
Just hours after across-the-board spending cuts officially took effect, President Barack Obama pressed Congress on Saturday to work with him
A number of news sources in the West have reported that Pakistan would most likely face serious economic problems in