Bill Gates is the richest person on the planet, for the 16th time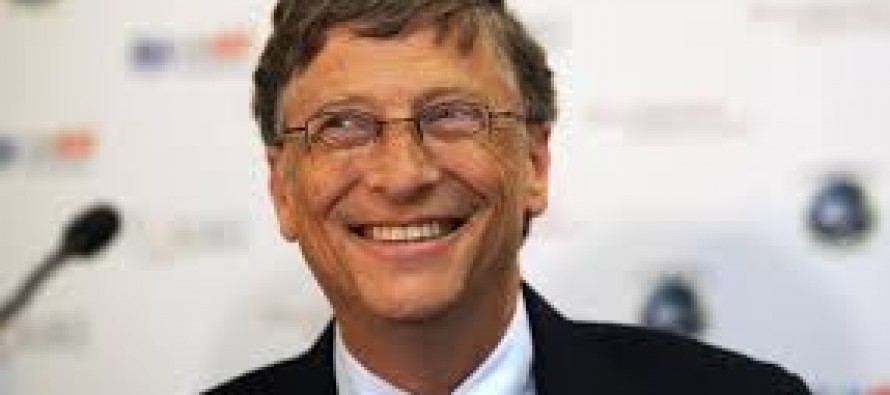 According to the annual list published by Forbes magazine, Bill Gates whose estimated net worth stands at 79.2 billion dollars, is once again the richest person in the world. He has held this title 16 times in the last 21 years.
In second and third place are Carlos Slim Helu, the Mexican telecom tycoon with $77.1 billion and Warren Buffet, the American business giant with $72.7 billion, respectively.
Between 2009 and 2014 Gates' wealth more than doubled from $40 billion to more than $82 billion. Between 2013 and 2014 his wealth increased by $15 billion, or, just for comparison's sake, around $1.5 billion more than the entire Gross Domestic Product (GDP) of Iceland in 2014.
Gates is the founder and owner of Microsoft Corporation, the world's largest software company.
Here's the top ten list of the current wealthiest people on the planet, according to Forbes:
Bill Gates $79.2bn (Microsoft)
Carlos Slim Helu $77.1bn (Phones and construction in Mexico)
Warren Buffett $72.7bn (Global investor)
Amancio Ortega $64.5bn (Zara and other fashion chains)
Larry Ellison $54.3bn (Oracle data storage technology)
Charles Koch $42.9bn (Industrialist)
David Koch $42.9bn (Industrialist)
Christy Walton $41.7bn (Walmart)
Jim Walton $40.6bn (Walmart)
Liliane Bettencourt $40.1bn (L'Oreal cosmetics firm)
---
---
Related Articles
Thailand has reported a surprise fall in its exports for April because of falling demand from key markets such as
A privately held institute situated exclusively on the sovereign territory of the Vatican City, the Vatican Bank witnessed a 20-fold
Dubai was named the world's top travel spot at the 20th edition of the World Travel Awards held in Dubai.