Bill Gates the Richest American on Forbe's list for the 19th Year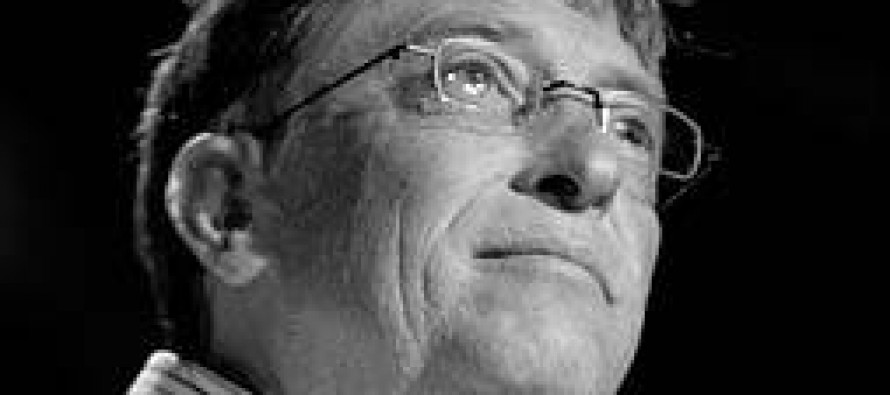 Bill Gates, the former chief executive and current chairman of Microsoft, has been listed by Forbes magazine as the wealthiest American for the 19th year in a row, with a fortune of USD 66bn, up from USD 7bn from last year.
Following next is Warren Buffett, who is chairman and chief executive of the insurance conglomerate Berkshire Hathaway.
In third place with a fortune of USD 41bn is Larry Ellison, head of softwaremaker Oracle Corp.
David and Charles Koch of the energy and chemical business group Koch Industries were tied in fourth place with $31bn.
The total worth of the US super-rich grew 13%, with the majority of them becoming richer in 2012.
Two hundred and forty-one members of the group saw their wealth increase, while just 66 saw it shrank.
The biggest drop was seen by Facebook founder and chief executive Mark Zuckerberg who fell from 14th to 36th, after losing nearly half of his fortune in the wake of a disappointing stock market listing of his company.
Here is the Forbes list:
Bill Gates, co-founder and chairman of Microsoft, $66bn
Warren Buffett, chairman and chief executive of Berkshire Hathaway, $46bn
Larry Ellison, co-founder and chief executive of Oracle, $41bn
Charles Koch, chairman and chief executive of Koch Industries, $31bn
David Koch, co-owner and executive vice-president of Koch Industries, $31bn
Christy Walton & family, heiress to Walmart fortune, $27.9bn
Jim Walton, heir to Walmart fortune and chairman of Arvest Bank, $26.8bn
Alice Walton, heiress to Walmart fortune, $26.3bn
S Robson Walton, heir to Walmart fortune, $26.1 billion
Michael Bloomberg, founder and principal owner of Bloomberg LP, $25bn.
---
---
Related Articles
Pakistan and Iran have agreed to proceed with their agreement on the construction of the Pak-Iran gas pipeline project. The
Amid recent territorial disputes between China and Japan, Japanese exports to China fell 14.1% in September compared to the previous
Italian authorities have threatened Apple that it could be shut for 30 days because of a row about product warranties.