China, the world's second biggest market for Hollywood moviemakers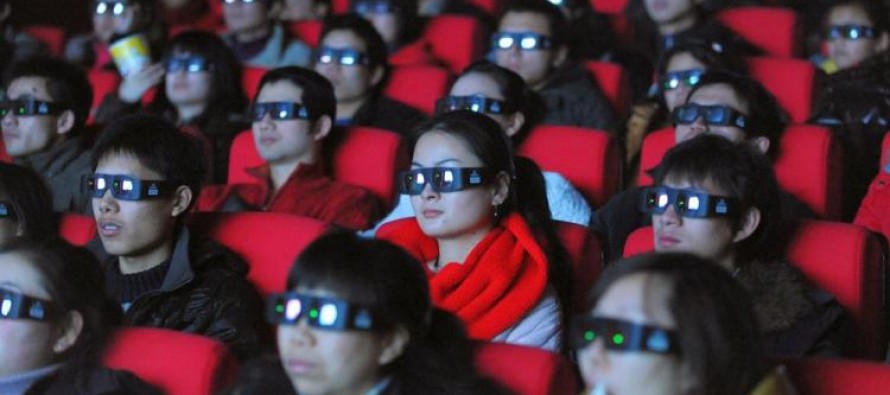 China has become the world's second largest movie market, with box office revenues surging to USD 2.7bn in 2012.
This follows after China eased restrictions on the number of foreign films allowed to be screened.
Last year, it agreed to allow an additional 14 Imax or 3D films over and above the quota of 20 foreign films.
Beijing also increased the amount of revenue foreign movies are allowed to collect from distribution in China to 25% of overall ticket sales from the earlier limit of 13%.
Industry players said box office sales in China had the potential to grow even more if Beijing eased the restrictions further.
"China is building about ten screens a day" said Chris Dodd, chairman and chief executive of the association.
"There is a voracious appetite for product. Our films have done consistently well there."
The US movie industry has long complained that the limit fueled demand for pirated copies of films, which are widely available in China.
---
---
Related Articles
Policy easing, including two interest rate cuts in the months of June and July, in a bid to catalyze economic
Samsung's shares dropped by 7.7%, the biggest daily percentage drop in nearly four years, on Monday. The drop wiped USD
The chairman of the US Federal Reserve Bank said he is monitoring risks to the economy and is prepared to