"China's economic growth is still within the target range" – China's Premier, Wen Jiabao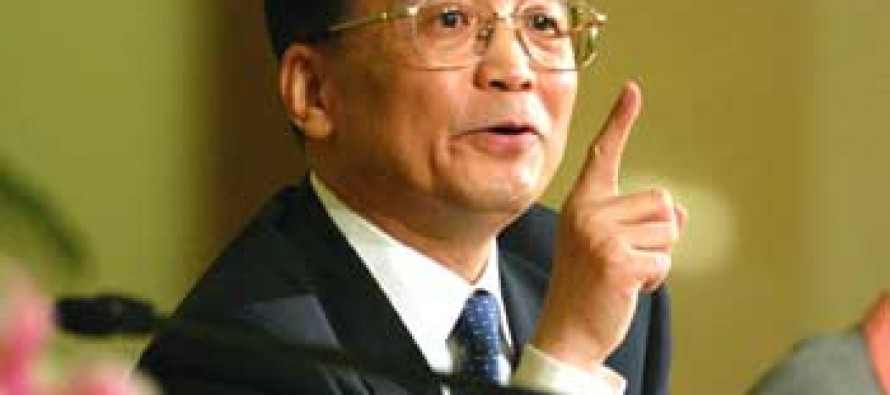 China's Premier, Wen Jiabbao, told the World Economic Forum in Tianjin that China's economic growth is on the right track and within the target range set at the beginning of the year.
His address comes amid reports on China's slower recovery than previously forecasted.
There were rising concerns that China may miss its growth target with the declining external and domestic demand.
Mr. Wen, however, expressed full confidence that China has the conditions and capability to overcome difficulties on the way ahead, maintain fast and stable economic growth and realize development at a higher level with better quality.
Mr. Wen also called on the international community to work together in overcoming global economic crisis by resolutely opposing trade and investment protectionism.
China's two main growth factors, investment and exports, have been severely hurt by the economic crisis.
Slowing demand for Chinese goods in China's two key markets, the US and the Eurozone, has resulted in declining exports.
The investment sector has been hurt by China's own policies that curbed lending. The state feared that booming property sector would result in forming asset bubbles; hence they introduced measures to keep property prices from rising too sharply.
 The state, in fear of backfiring of the measures, has eased its policies and allowed for more lending by cutting interest rates and lowering the amount of money that banks need to keep in reserves.
The measures have seen lending surge.
---
---
Related Articles
The Fair Trade Commission is looking at South Korean banks, Kookmin, Shinhan, Woori, and Hana for rigging rates of certificates
China has said it will take measures to boost demand and investment amid fears of a slowdown in its economy.
Spain is not any far from being the fourth European nation to ask for a bailout, as the government has