China's Inflation Easing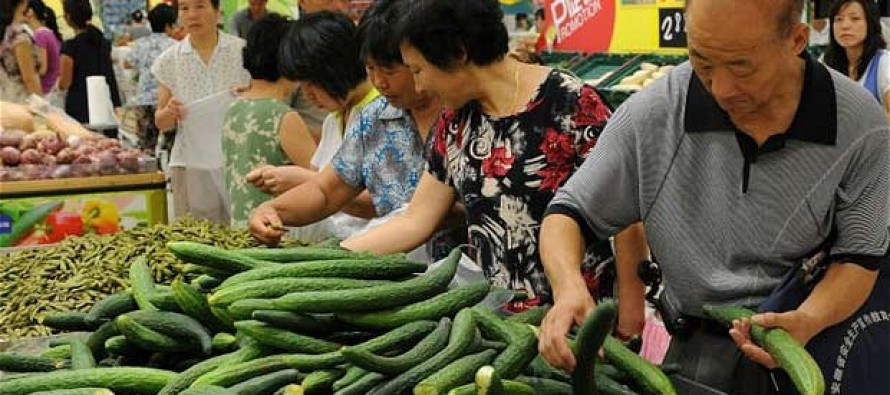 China's inflation dipped to 1.9% from a year earlier, and down from a rate of 2% in August.
The rise in consumer prices has been holding back policymakers from taking stimulus measures to boost the economy.
"This inflation picture remains supportive for further policy easing to support the growth recovery which is still the top priority for now," said Beijing Economist Sun Junwie
China is facing its lowest economic growth pace for three consecutive years.
Many observers believe that China would not be able to taste its last three decade growth rate of 10% for the next decade; however, it would be growing strongly, given its exports potential.
China's export sector has been feeling pressure, as its key markets, the US and the Eurozone, are yet fighting the economic crisis.
In response, China has been keen to boost its domestic consumption, in a bid to rebalance its economy and sustain growth.
The country recently required banks to lower the amount of money they can keep as reserves, in attempt to boost lending and spur demand.
It further cut interest rates twice since June this year, to bring down the cost of borrowing for consumers and businesses.
Saturday's figures showed the export sector grew 9.9% year-on-year, a big jump on the 2.7% growth recorded in August. Imports bounced back 2.4% in September, after three months of consecutive declines.
---
---
Related Articles
According to a survey from the British Retail Consortium (BRC), the proportion of empty shops in British town centres hit
Yesterday, Mark Toner of the U.S. Agency for International Development (USAID) announced that it was cancelling funding for the Pakistani
A US regulator has fined the credit card provider Capital One for misleading millions of customers into buying unnecessary products.