China's new figures add hope to economic recovery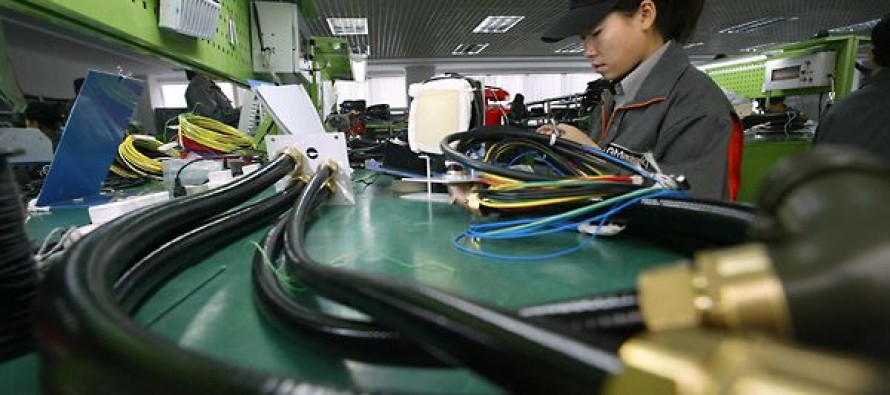 China has reported an increase in industrial production, retail sales and fixed-asset investment at a time when the country is facing its slowest growth rate since the past three years.
To add to the joy, China's inflation rate hit its slowest rate since January 2010, with consumer prices growing by 1.7% from a year earlier.
The inflation issue has been quite a challenge for the policy makers who were hesitant to take any measure without any effect on the prices.
Factory output rose 9.6%, while retail sales jumped 14.5%, indicating that domestic demand was holding up.
Domestic consumption is a key sector for China's growth at this time, as China's biggest economic growth driver-its export sector, has taken a back seat amid a slowdown in its main markets of the US, Eurozone and Japan.
Policymakers have been making efforts to boost domestic consumption to offset the demand for Chinese exports.
The government has cut interest rates twice since June and also lowered the amount of money that banks need to keep in reserve on three occasions in the last few months to boost lending.
In a further bid to raise domestic spending, Beijing has approved new infrastructure projects worth more than $150bn (£94bn).
---
---
Related Articles
Jack Ma -Failed to get a job even after trying 30 times. Was the only one rejected by KFC out
China has once again shown its economic strength and solidifies its global status by launching the Asian Infrastructure Investment Bank
According to the Transparency International's 2012 Corruption Perceptions Index recent survey on 176 countries worldwide, Greece is perceived to have