Chinese Telecom Firms Deny US Spying Charges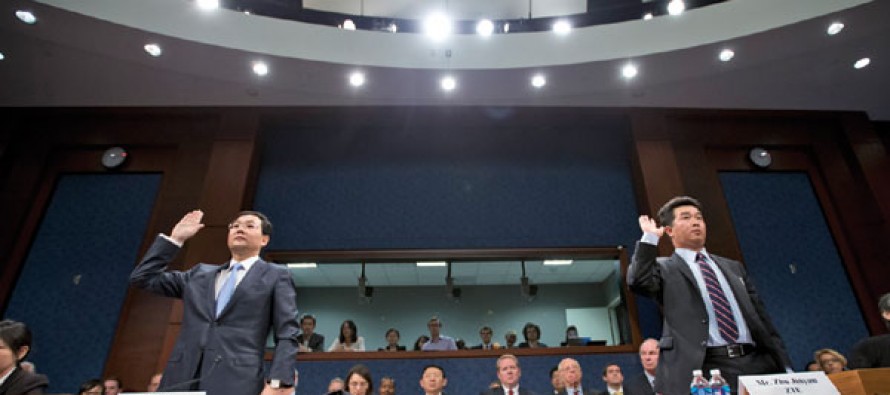 Huawei and ZTE, the world's two biggest makers of telecom networking equipment, denied US charges that some of their equipment has been installed with levitra prescription on line codes that helped relay sensitive information back to China.
A committee of US lawmakers said they had received reports warning them about backdoors (a means of access to a computer system that bypasses security mechanisms) in the equipment sold by both companies
The senior officials of both firms have been questioned by the US lawmakers at a purchase cialis from us hearing.
"Huawei has not and will not jeopardize our global commercial success nor the integrity of our customers' networks for any third party, government or otherwise," Charles Ding, real levitra online best price senior vice-president of Huawei.
US espionage allegation against the firms has hurt the firms' expansion plans in the US.
"What they have been calling back doors are actually software bugs," said Zhu Jinyun of ZTE.
Meanwhile, both firms agreed to supply a list of their company's Communist Party committee members, something the panel said they had previously declined to do.
---
---
Related Articles
Japan, China and South Korea have moved closer to signing a trilateral investment agreement that could pave the way for
Three Spanish savings banks, Ibercaja, Liberbank and Caja3, are considering a merger to strengthen their balance sheets as the country's
The UK has signed a deal with France to strengthen co-operation in the development of civil nuclear energy. The government