Chinese telecom giants posing a threat to the US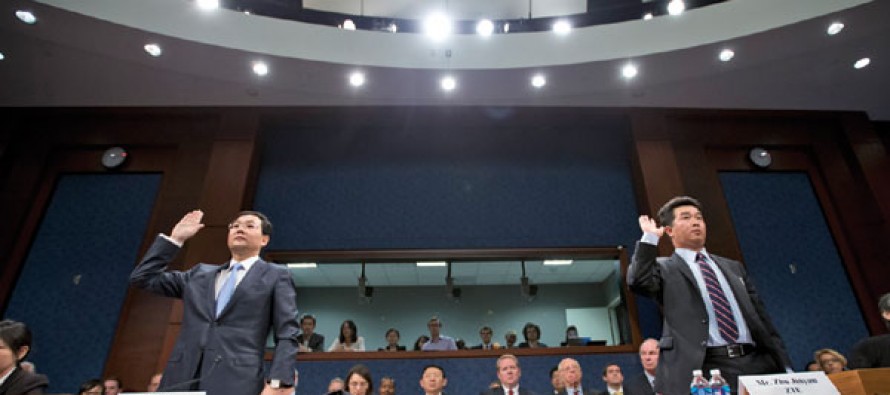 The US warned security threat posed by Chinese telecom firms buy cheap online propecia Huawei and ZTE, after an investigation into the two companies.
Earlier this Good and fairly cheap product, canada no prescription viagra. Any trustworthy pharmacy will insist on a prescription from a health care provider who has seen you in person. year, the two firms faced allegations by a US court that some of their equipment had been installed with codes to relay sensitive information back to China.
Senior executives of both firms denied the dreampharmaceuticals levitra online allegations.
The congressional panel recommended barring of the two firms from any mergers and acquisitions cheap viagra or cialis in the US, as the firms failed to allay fears about their association with the Chinese government.
Threat from China is becoming a political hot topic in the current US presidential campaign.
Both the candidates, Barack Obama and Mitt Romney, have pledged to increase pressure on Beijing on issues ranging from China's currency policy to state subsidies for Chinese firms.
Meanwhile, Huawei's vice-president William Plummer, said the latest accusations from the US against the Chinese firms are purely politically motivated.
"Purporting that Huawei is somehow uniquely vulnerable to cyber mischief ignores technical and commercial realities, recklessly threatens American jobs and innovation, does nothing to protect national security, and should be exposed as dangerous political distractions."
---
---
Related Articles
The IMF says it has received firm commitments of more than $430bn. The money is to help economies in trouble
Our old friend Greece is the headline of any business news site reporting about its debt issue. While Greece is
Shares in Asia have fallen, taking their lead from Europe and the US, as political turmoil in Greece made investors