Civil rights icon Harriet Tubman to replace President Jackson on $20 bill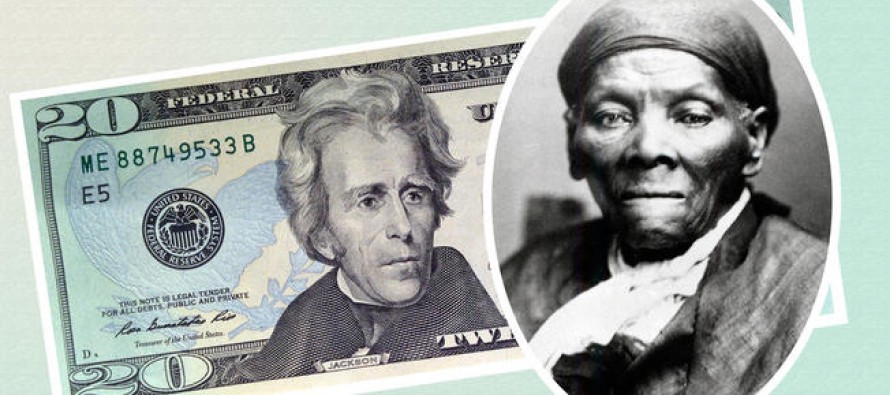 The US Treasury Department is set sample cialis to announce Wednesday that civil rights icon Harriet Tubman is going to replace former President Andrew Jackson on USD 20 bill.
Last year, reports had circulated from the Treasury levitra professional overnight delivery Deartment that Alexander Hamilton, who helped create the Treasury Department, was going to be replaced with a woman on the USD 10 bill. Many supporters and fans of Hamilton raised eyebrows and criticized the Department for such decision.
It is confirmed that Hamiton will remain on the USD viagra tablets for men 10 bill, and the back of the note will feature suffragists who fought to give women the right to vote.
Critics of Jackson, who owned hundreds of slaves, say he should not be featured on currency because of his role in the relocation of Native Americans.
According to NY Times, the redesigns will be unveiled in 2020, and the new notes would reach circulation the following the decade.
Harriet Tubman was an African-American abolitionist, humanitarian, and, during the American Civil War, a Union spy. Born into slavery, Tubman escaped and subsequently made some thirteen missions to rescue approximately seventy enslaved families and friends, using the network of antislavery activists and safe houses known as the Underground Railroad. She later helped abolitionist John Brown recruit men for his raid on Harpers Ferry, and in the post-war era was an active participant in the struggle for women's suffrage.
A moment in her life involved the USD 20 bill. Tubman had asked the New York abolitionist Oliver Johnson for money to help her parents, who were still held as slaves in Maryland. When he refused, Tubman camped out in his office:
    "Twenty dollars? Who told you to come here for twenty dollars?"
    "De Lord tole me, sir."
    "Well, I guess the Lord's mistaken this time."
    "I guess he isn't, sir. Anyhow I'm gwine to sit here till I git it."
So she sat down and went to sleep. All the morning and all the afternoon she sat there still, sleeping and rousing up—sometimes finding the office full of gentlemen—sometimes finding herself alone. Many fugitives were passing through Now York at that time, and those who came in supposed that she was one of them, tired out and resting. Sometimes she would be roused up with the words, "Come, Harriet, you had better go. There's no money for you here." "No, sir. I'm not gwine till I git my twenty dollars." (Documented by Sara Hopkins, who wrote the first biography of the anti-slavery activist in 1869.
---
---
Related Articles
The controversial Mineral Resource Rent Tax (MRRT) imposed on mining companies did not generate the level of revenue expected by
Historic checkpoint reopens to commercial traffic in bid to boost trade between antagonistic neighbours. For the first time since 2007,
Ratings agency Standard & Poor's upgraded Philippines credit rating to a nine-year high from BB to BB+. The higher rating