Despite Upturn in Economy, Spain Still Not Out of the Woods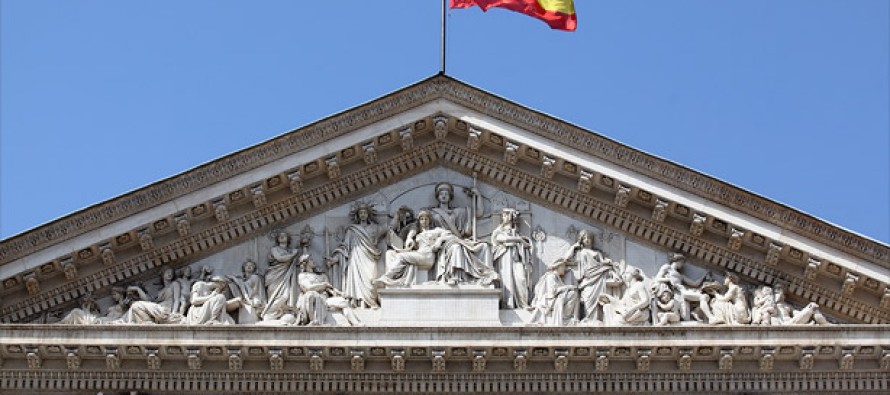 By Eve Pearce
The year 2008 marked the commencement of https://wadsam.com/shop/cheapest-price-viagra/ one of the harshest crises encountered by the Spanish economy in history. Finally, there is a silver lining on the horizon, with the International Monetary Fund claiming (in June, 2014) that the economy is predicted to grow by 1.2% this year. It may not be dramatic, but the improvement is certainly noteworthy, considering the fact that according the World Bank, the economy contracted by 0.93% between 2009 and 2013.
Spanish PM Announces Cuts on Income and Corporate Tax
Spain's Prime Minister, Mariano Rajoy's party entered into power two and a half years ago on the promise that no new tax increases would be imposed, only to raise taxes almost immediately upon taking office. The PM recently announced that sweeping cuts to income and corporate taxes would be his main economic concern this year, in an evident attempt to appease a nation that is still facing one of the highest unemployment rates in Europe, and whose morale has been seriously shaken by the harshness of the recession and by significant income tax and sales viagra without prescription online tax increases.
Rajoy is reducing the corporate tax rate from 30% to 25% by 2016. Meanwhile, those on an income of over €300.000 will enjoy a significant reduction in their income tax (from 52% to 45%). Low-income earners, meanwhile, will also pay less – those making less than €24.000 will enjoy a 13% average tax reduction.
The IMF expressed its disagreement with Rajoy's leniency, claiming that further tax increases are required to raise revenue in Spain. The IMF specifically recommended an increase in value-added taxes, tourism sales of cialis taxes, energy and environmental fees and tobacco and alcohol excise taxes.
Instead, Rajoy has decided to reduce levels of government spending – the PP predicts that by 2017, public spending will have reduced by 40%, through the elimination of various unnecessary programmes. The aim of the tax cuts, said Finance Minister, Cristobal Montoro, is to stimulate economic growth, and to increase tax revenue despite the fall in specific tax rates. Thus far, Montoro's predictions seem accurate: tax revenue in the first half of 2014 is 5% greater than that obtained in the same time frame in 2013.
Should Spain Focus on Narrowing its buying levitra online Debt?
Some financial experts argue that Spain is still not financially stable enough to afford such sweeping cuts; Spain has yet to achieve annual revenue projections and in earlier in July, the yield on the country's 10-year bond fell by seven basis points to 2.64%. These experts argue that viagra in usa Spain should focus on reducing its deficit, or at the very least on maintaining its current debt, rather than risk seeing the precarious debt ratio rise once again.
Austerity Measures in Spain and the Beleaguered Population
Others would say that Rajoy has picked the right time to lift a heavy burden off the Spanish population. In addition to facing serious tax hikes in 2011, the people have also suffered cuts to education and health. Just this month, the Tax Ministry confirmed that the number of health workers dropped by 28,496 from 2012 to January, 2014 (though the CCOO Union estimates that the real number of health workers who have lost their jobs hovers at around 50,000 – if we take into account temporary and eventual workers). This can mean long waits for everything from specialist assistance to surgery, diagnostics and GP assistance, not to mention for in-house treatment for rehabilitation from substance abuse/alcohol addiction, despite the fact that the crisis has seen an increased consumption of drugs by the youth and older citizens alike. Recently, the European Monitoring Centre for Drugs and Drug Addiction announced that in Spain and Portugal, rehabilitation centres are treating addicts of more advanced ages than in the past; currently, one in five persons seeking medical treatment for drug and alcohol abuse problems is aged over 40; this number is estimated to significantly increase by the year 2020. In additional to alcohol, the drugs posting the greatest threat to the health of Spaniards include heroin, cocaine, cannabis and stimulants.
Unemployment a Continued Challenge
Despite Prime Minister's sweeping reforms of labour law in Spain, the high level of unemployment continues to threaten economic stability; Spain suffers from the second highest unemployment rate in Europe. In May, 2014, unemployment stood at 25.1%, marking only a marginal improvement from the situation in May, 2013 (26.2%). Clearly, the positive effects of the reforms on taxation law will take a long time to be felt for the millions who are still struggling to make ends meet.
Citations:
The Wall Street Journal, Madrid Against the IMF, accessed July, 2014.
The Wall Street Journal, Spain Unveils Sweeping Cuts on Income, Corporate Taxes, accessed July, 2014.
S Royo, Reforms Betrayed? Zapatero and Continuities in Economic Policy.
South European Society and Politics. 2009; 14(4): 435-51.
F Granell, The Impact of EU Membership on the Economic Governance of Spain, Working Papers in Economics, accessed July, 2014.
InvestinSpain.org, Economía atractiva, accessed July, 2014.
Parador.es, A World Heritage Tour of Spain, accessed July, 2014.
Spainbuyingguide.com, Buying in Spain – Where to Buy, accessed July, 2014.
Treatment4addiction.com, Drug Treatment, accessed July, 2014.
Informes.Seminaritaifa.org, Reflexiones finales: La difícil salida de la crisis, accessed July, 2014.
---
---
Related Articles
Apple and Samsung return to a San Jose, California court to reconsider the jury's decision that awarded Apple USD 1.05bn
European Central Bank President Mario Draghi has announced that policy makers have agreed to an unlimited bond purchase program as
SOUTH ASIA is about the least integrated part of the world. Neighbours supply just 0.5% of India's imports, and consume