Easy money tap not drying up soon in the US, says Ben Bernanke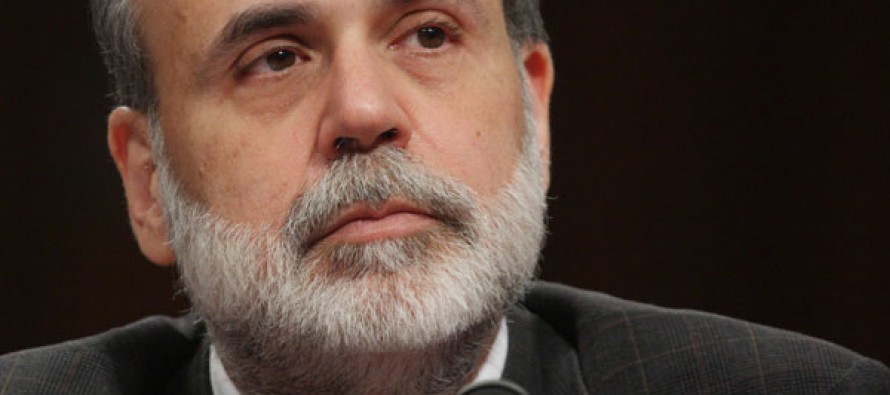 The US central bank is nowhere close to raising interest rates, assuring markets that the easy money tap was still on, US Federal Reserve Chairman Ben Bernanke says.
"I don't think the Fed can get interest rates up very much, because the economy is weak, inflation rates are low," Bernanke told the House Financial Services Committee.
"If we were to tighten policy, the economy would tank."
Bernanke confirmed that the Fed's quantitative easing stimulus program, which injects some $85 billion a month into the economy, would likely be reeled in beginning later this year and completely ended by mid-2014.
Advertisement
But he stressed in testimony to Congress that tightening economic policy by raising interest rates was a different matter entirely, with US economic growth still facing a number of risks, including from government spending cuts.
He added that if growth does not continue at the pace now forecast by the Federal Open Market Committee (FOMC), which sets monetary policy, it might even maintain the QE program.
"I emphasize that, because our asset purchases depend on economic and financial developments, they are by no means on a preset course," he told the panel.
If inflation — which the Fed wants to see at 2 per cent — stays much lower than that, and the jobless rate does not fall quickly enough from a current 7.6 per cent, bond purchases could be held at the current level or even increased if necessary.
Seeking to clarify his message to markets, which have sent up interest rates more than a full per centage point in the last two months, Bernanke pledged to stay on the path that he laid out after the last policy meeting of the FOMC in June.
At that time, he said the Fed could begin cutting the bond investments later this year and end the program by mid-2014, if the economy grows as expected.
The Fed has wrestled with the outsized jump in yields and market interest rates in the weeks since its path toward reeling in the stimulus became apparent in May.
Markets have tied the eventual drying up of easy-money injections to a likely rise in the benchmark federal funds interest rate, which has been near zero since the end of 2008.
A surge in rates, economists worry, could hobble the recovery by slowing demand in the recovering housing sector, which has become a key contributor to growth.
Bernanke said the federal funds rate, now at 0-0.25 per cent, would stay low "for the foreseeable future", at least as long as unemployment remains above 6.5 per cent and inflation remains tame at 2 per cent or below.
He stressed that even those numbers "are thresholds, not triggers," that would prod the FOMC to weigh changes to monetary policy, and would not automatically result in a rate hike.
Wall Street was mildly positive about Bernanke's message.
In early afternoon the broad-based S&P 500 was up about 0.2 per cent, while the yield on the 10-year Treasury bond fell to 2.48 per cent from 2.53 per cent.
Bernanke said the US economy continues to grow at a "moderate pace" despite being held back by deep federal government spending cuts that began in March.
Even so, he said, the jobs situation is "far from satisfactory" and that rates of underemployment and long-term unemployment "are still much too high."
And he stressed that spending cuts mandated by Congress to slice the fiscal deficit could still hurt growth.
"The risks remain that tight federal fiscal policy will restrain economic growth over the next few quarters by more than we currently expect," he said.
After weeks of trying to second-guess the Fed, analysts viewed Bernanke's message as a straightforward one.
"Bernanke's comments so far are still in line with the view that the tapering of asset purchases will begin later this year, while rate hikes remain far off," said Harm Bandholz of UniCredit Economics. (AFP)
---
---
Related Articles
Russia's Lower House of parliament has approved the country's entry into the World Trade Organization. Russia was denied membership due
Pakistan has decided to procure vaccine from China's state-owned company Sinopharm because of its effectiveness and safety to fight against
Follow @economics.daily for more business and economics news from around the world. Despite possessing scarce natural resources and being landlocked,