Empty shops at record levels in UK town centres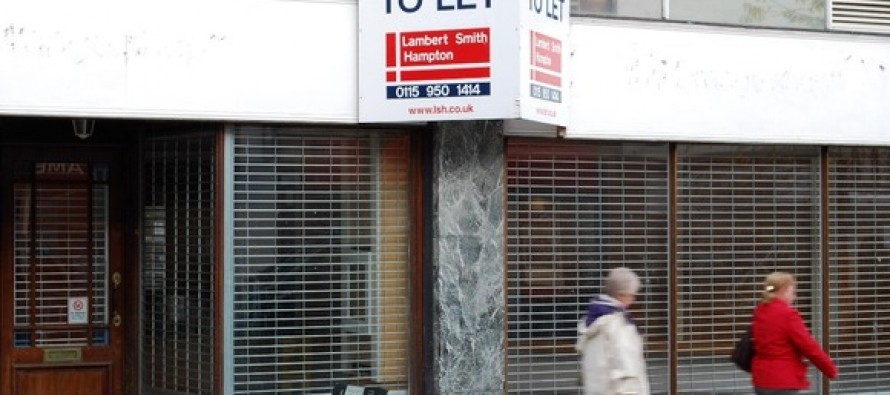 According to a survey from the British Retail Consortium (BRC), the proportion of empty shops in British town centres hit a record in October in the face of rising costs and sluggish sales.
2012 has seen several high profile retail failures, including sportswear group JJB Sports, outdoor goods group Blacks Leisure, video games retailer Game and greetings card firm Clinton Cards. Though they all re-emerged in some form, hundreds of stores have closed.
The BRC said the town centre vacancy rate of 11.3% was the worst figure since its nationwide survey began in July 2011.
It said Northern Ireland (20.0 percent), Wales (15.1 percent) and the North and Yorkshire (14.6 percent) had the highest vacancy rates.
BRC Director, General Stephen Robertson said the survey "confirms that financial challenges for both customers and retailers are far from over", adding that "the new high in empty shop numbers really sets alarm bells ringing".
Though about two-thirds of Britain's GDP is generated by consumer spending, retailers are mostly struggling as consumers' disposable incomes are eroded by rising prices, subdued wages growth and government austerity measures.
These findings come after official data on Thursday showed a drop of 0.8% in retail sales in October as shoppers cut back on food and clothing purchases, reducing the chances consumers will boost the economy in the final quarter.
---
---
Related Articles
India's parliament was upset over a recent report that the country lost USD 33bn by selling coalfields cheaply. India is
Greece coalition parties have arrived to a "basic agreement" on the austerity package for 2013-2014 which includes spending cuts worth
Germany's GDP has decreased by 0.1% compared to the first quarter according to the Federal Statistics Office caused by a