Euro at its lowest against US dollar in 11 years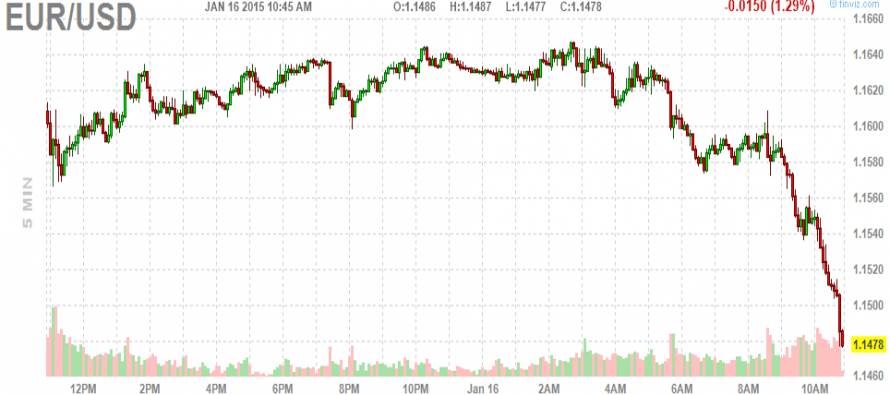 The Euro has hit its fresh 11-year low against the US dollar, standing at USD 1.156.
This comes as the Swiss National Bank (SNB) scrapped its three-year-old pledge to limit the value of the franc to 1.20 per euro, which resulted in Euro's more than 18% drop against the Swiss franc.
The purpose of the pegging was to weaken Swiss franc against the Euro to attract trade, but the SNB dropped the strategy, as they see Euro https://wadsam.com/shop/generic-levitra-no-prescription-uk/ plunging drastically.
Dealers speculated the Swiss had moved because they knew the European Central Bank would take the plunge into full-scale quantitative easing, effectively the printing of hundreds of billions of Euros, at its policy meeting on Jan. 22.
According to Bloomberg, the dollar has climbed 2 percent in the past month, the best performance among 10 developed-nation currencies tracked by Bloomberg Correlation-Weighted Indexes after the franc's 15 percent jump. The yen gained 0.9 percent while the euro tumbled 6.5 percent to lead declines.
---
---
Related Articles
According to a western diplomat in Iran, western experts have estimated that Iranian state would run out of foreign currency
Amid the weakening global economy, the global shipping service company Fedex has cut its annual profits by 10%. The net
European markets have fallen following comments from European Central Bank president, Mario Draghi, stating that the bank would come up