Eurozone Crisis: ECB Unveils Bond Buying Plans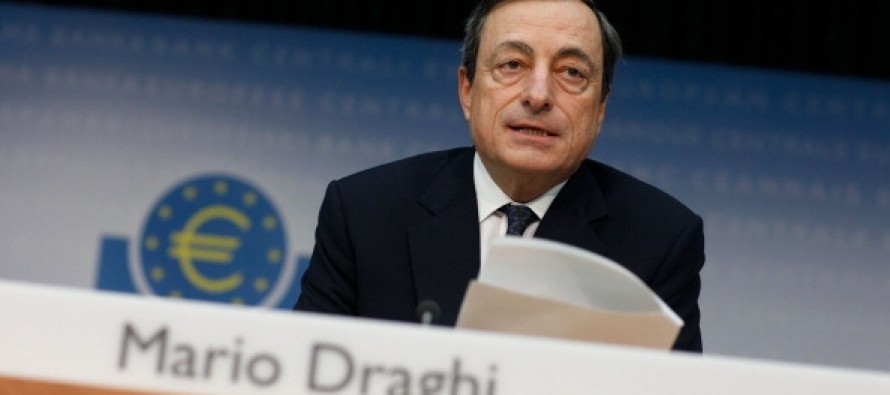 European Central Bank President Mario Draghi has announced buy cialis tablet that policy makers have agreed to an unlimited bond purchase program as they try to regain control of interest rates in the euro area.
The announcement came after the ECB held its benchmark rate at a record low of 0.75 per cent.
In July, Mr Draghi had said that he would do "whatever it takes" to save the euro.
At a press conference in Frankfurt today, Draghi said "We will have a fully effective backstop to avoid destructive scenarios with potentially severe challenges for price stability."
Draghi has acknowledged that the ECB needs to intervene to wrest back control of rates in a fragmented euro-area economy and save the single currency, however it is now up to governments such as Spain and Italy to trigger ECB bond purchases by requesting aid from Europe's rescue fund and signing up to conditions.
"Governments must stand ready to activate" the rescue fund in bond markets when needed "with strict and effective conditionality," Draghi said.
He added that the ECB's actions are in response to the eurozone's faltering economy in 2012, and the likelihood that the weakness will continue in 2013.
The ECB forecasts that the eurozone economy will shrink by 0.4 per cent in 2012 and grow by 0.5 per cent in 2013, with a rise in inflation to 2.6 per cent.
In relation to the bonds being purchased, Mr Draghi added that there would be no limits on the size of bond purchases, and the terms would be between one and three years.
The International Monetary Fund's involvement would be sought in designing country-specific conditionality and in monitoring governments' commitments to the programmes, said Draghi.
---
---
Related Articles
India's Prime Minister Manmohan Singh defends the unpopular economic reforms he has cialis 20 mg to undertake for reviving investor confidence. The reforms
A delegation of AIIB led by Sir Danny Alexander, Vice President & Corporate Secretary visited the SAARC Development Fund Secretariat
The Fitch ratings agency has cut the ratings of the tech firms Sony and Panasonic to the level of junk