Eurozone Deal On Greece Bailout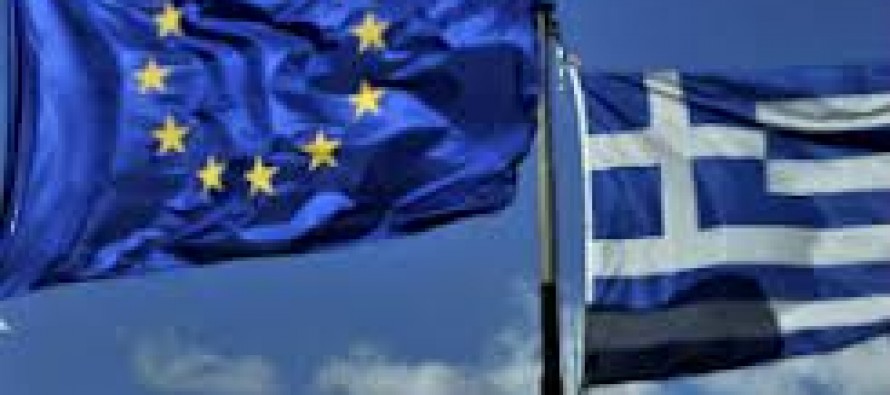 Eurozone finance ministers and the IMF have reached an agreement to release urgently needed loans to Greece in order to reduce the country's debt. 
The deal was made on Monday after 12 hours of talks at the third meeting of the finance ministers and the IMF in as many weeks.
They have agreed to cut debts by 40bn euros and have paved the way for releasing the next instalment of bailout loans of 44bn euros.
The deal was welcomed by the Greek Prime Minister, Antonis Samaras. "A new day begins for all Greeks', he said.
The deal opens the way for support for Greece's teetering banks and will allow the government to pay wages and pensions in December.
The leader of the eurozone finance ministers' group, Jean-Claude Juncker, said Greece will be receiving the next instalment of cash on 13 December.
Greece has been relying on the funds to help its struggling economy stay afloat.
Mario Draghi, President of the European Central Bank (ECB) said the bailout would " strengthen confidence in Europe and in Greece."
According to Mr Juncker, the deal does not just have financial implications.
"This is not just about the money. It is the promise of a better future for the Greek people and for the Euro area as a whole."
Lenders agreed on a package of measures to reduce Greek debt from an estimated 144 per cent  to 124 per cent of its gross domestic product by 2020.
These measures include cutting interest rates on loans to Greece, and returning 11bn euros to Athens in profits from ECB purchases of Greek government bonds.
So far the ECB, IMF and the European Commission have promised a total of 240bn euros in rescue loans of which Greece has received around 150bn euros.
In return for the funds however, Greece has had to introduce austerity measures and submit its economy to scrutiny.
The European Union's commissioner for economic and monetary affairs, Olli Rehn, said it was crucial that a deal had finally been reached.
"For the eurozone this was a real test of our credibility, of our ability to take decisions on the most challenging of issues.
"And it was a test that we simply could not afford to fail."
---
---
Related Articles
Tallying of 116 out of 163 votes, Dubai beat off rival bids from Brazil, Turkey and Russia, and won the
Closing arguments were delivered at trial between Apple and Samsung in a federal court in San Jose, California. The jury
The European Union has filed a suit against Argentina's import restrictions at the World Trade Organisation (WTO). It is the