Eurozone extends deadline for Greece to budget targets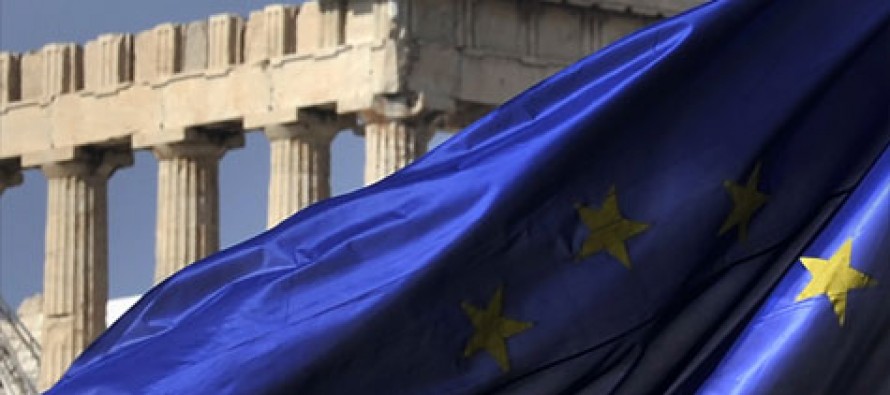 The Eurozone has agreed to allow two more years for Greece to meet its deficit-reduction targets.
The Eurozone finance ministers met in Brussels and endorsed a proposal to extend from 2014 to 2016, as demanded by international lenders.
The two-year extra time period would give Greece time to achieve primary budget surplus-a figure that would not include debt-financing costs.
The extension, however, comes with a cost to Greece.
The proposal also contained an additional USD 41.4bn to the cost of the bailout and "very large" risks.
Those risks include the uncertain political support for the program within Greece, the possible negative effect on the economy of the fiscal consolidation and possible court challenges to the measures.
The Greek government passed a tough budget for 2013, including stricter austerity measures, which sparked a massive demonstration on Sunday outside Greece's parliament.
Measures in austerity package include:
Retirement age up from 65 to 67
A further round of pension cuts, of 5-15%
Salary cuts, notably for police officers, soldiers, firefighters, professors, judges, justice officials; minimum wage also reduced
Holiday benefits cut
35% cut to severance pay
Redundancy notice reduced from six to four months
---
---
Related Articles
India's growth slowed in the September quarter, putting more pressure on the government to implement more reforms and ease monetary
In a case prompted by Apple in April last year, the two companies accounting for more than half of all
Indian airlines will not comply with the European Union's (EU) carbon charging scheme, according to civil aviation minister Ajit Singh.