Eurozone jobless rate climbs to record high in October.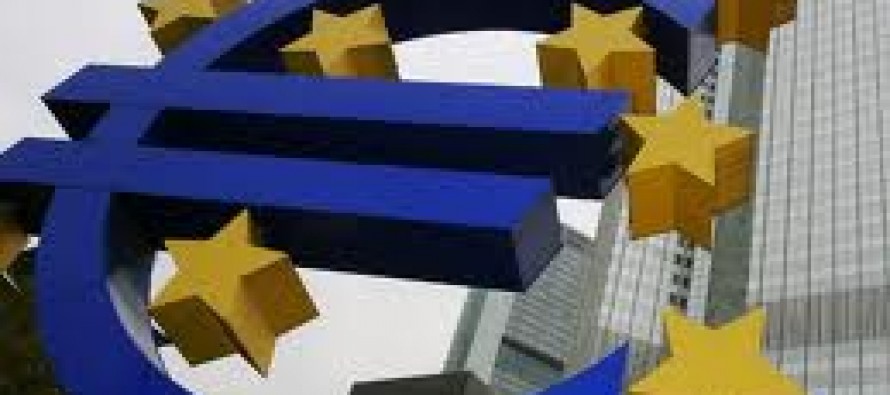 The eurozone unemployment rate inched up in October to a record-high 11.7%, compared to 11.6% the previous month, Eurostat, the European Union's statistics office, said on Friday.
That figure marks a new record for the eurozone, while the jobless rate for the 27-nation EU climbed to 10.7% last month, up from 10.6% in September.
A further 173,000 were out of work across the single currency area, bringing the total to 18.7 million.
Spain's unemployment rate rose from 25.8% in September to 26.2%, the highest rate in the EU, while Greece and Portugal had the second and third highest jobless rates, 25.4% and 16.3%, respectively.
Austria's unemployment rate of 4.3% was the lowest in the EU, followed by Luxembourg with 5.1%, Germany with 5.4% and the Netherlands with 5.5%.
Eurostat noted that in both the eurozone and the EU jobless rates rose 'significantly' relative to October 2011, when they stood at 10.4% and 9.9% respectively.
According to economist Alberto Gallo from the Royal Bank of Scotland, "the biggest increase in unemployment is being driven by Italy and Spain."
"It is the same as you are seeing in financial markets," he explained. "The periphery [Spain and Italy] is the area where the banks are the least capitalised and need the most help, and the loan rates are the highest."
Data released earlier this month showed that the eurozone had returned to a shallow recession in the September quarter, shrinking 0.1%, following a 0.2% contraction the previous quarter.
Spain and Italy, whose governments have had to push through hefty spending cuts to get their borrowing under control, have been in recession for over a year.
But Germany and France's economies have also weakened. Growth in the eurozone's two biggest economies came in at a disappointing 0.2%.
More recent data also suggests that both main eurozone economies have continued to skirt recession during autumn.
Retail sales in Germany shrank 2.8% in October from the previous month, and down 0.8% from a year earlier. Analysts had expected the country to record unchanged or moderately growing sales.
In separate data, consumer spending in France shrank 0.2% in October versus the previous month, with spending on cars and other durable goods hardest hit.
The sharp slowdown in the eurozone's consumer price index, to 2.2 % in November is an indication of the weakness of spending.
However, the inflation data may open the door to further measures by the ECB to boost the economy, as the index fell much closer to the central bank's 2% target rate.
"We have not yet emerged from the crisis," said Mr Draghi, speaking on pan-European radio. "The recovery of the eurozone will certainly begin in the second half of 2013."
---
---
Related Articles
British bank Standard Chartered expects to pay $330 million to settle claims by United States government agencies that it had
India's manufacturing fell for the third time in four months in June, declining 1.8% from a year earlier. Economists were
US fast food giant, McDonald's, famous for its beef based burgers, is set to open its first ever vegetarian restaurant