Germany protests against trade deal between EU-US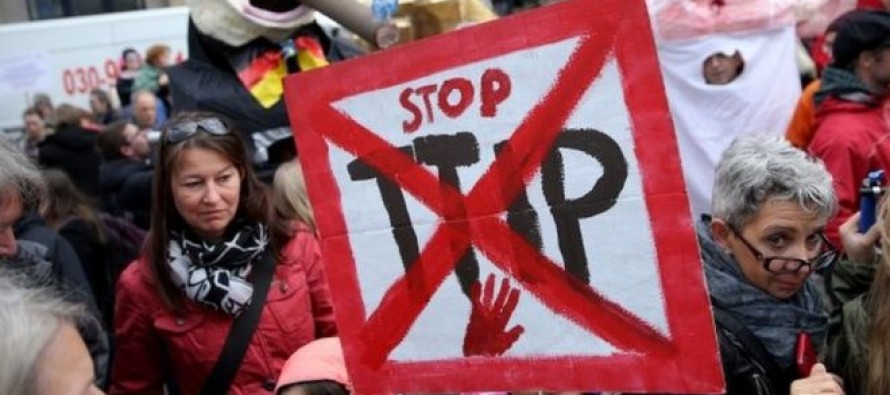 Thousands of Germans protested against the a proposed Transatlantic Trade and Investment Partnership (TTIP) deal that is being negotiated between the US and EU leaders.
More than 30,000 rallied on the streets of Germany city of Hannover, carrying placards with slogans that read: "Stop TTIP!".
This comes as US President Barack Obama is pushing hard for the agreement and claims that it would create millions of jobs and increase trade by lowering tariffs.
The protestors, on the other hand, believe the deal would jeopardize the rights of workers, democracy and the environment.
"The rights in America for workers are much lower. It's like the Trojan horse. They can't change our whole system. But they will – because TTIP is written by the groups, by the companies, not by the politicians," BBC quotes one of the protestors.
The TTIP deal was first negotiated upon three years ago. The deal aims to cut tariffs and regulatory barriers between the EU and US countries in a bid to enhance trade and boost the economies of the EU and US.
The controversy surrounding the deal is its regulatory aspect: that it would lead to lower standards of consumer and environmental protection and safety at work.
---
Related Articles
China's manufacturing activity grew at its slowest pace in seven months in June, adding to fears about a slowdown in
Britain's financial regulator has laid out a 10-point plan to overhaul the handling of a key global interest rate, following
Following a drastic decline in its shares, Apple is taken over by Exxon Mobil as the most valuable company. The