Global Recovery Under Threat, says OECD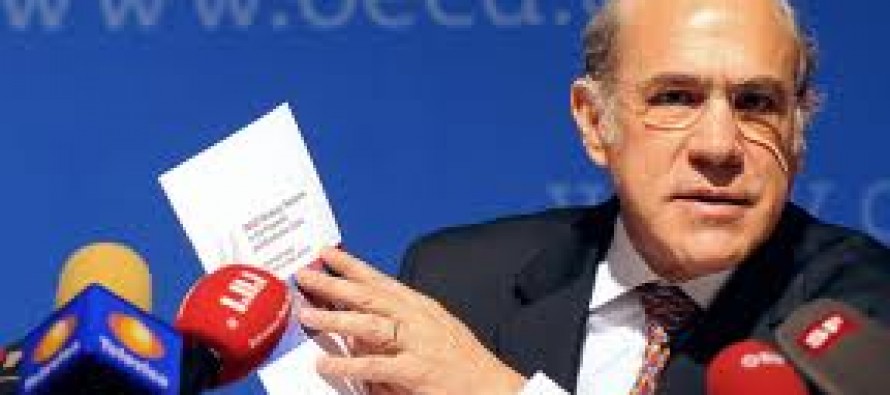 According to the Organisation for Economic Co-operation and Development (OECD), decisive policy action is needed to ensure the world is not "plunged back into recession."
The OECD, which represents the world's richest nations, also lowered its growth forecasts.
The group's economies will grow by 1.4 per cent next year, rather than the 2.2 per cent it had forecast in May.
It added that the eurozone recession will also be deeper and more prolonged than previously thought.
According to the OECD, the US fiscal-cliff and the eurozone debt crisis are the biggest risks to the global economy.
The fiscal cliff refers to spending cuts and tax rises, designed to reduce the US government's debt levels, that are due to kick in in the new year.
"The world economy is far from being out of the woods,"  said the OECD's secretary general Angel Gurria, adding, "the US fiscal cliff, if it materialises, could tip an already weak economy into recession, while failure to solve the euro area debt crisis could lead to a major financial shock and global downturn."
The OECD cut its growth forecast across its 34 members for this year and next. It also revised its forecast for the eurozone economy to contract by 0.1 per cent rather than grow by 0.9 per cent as estimated in May.
The forecast fro growth in the UK next year was cut to 0.9 per cent, down from a previous forecast of 1.9 per cent.
The revised forecasts were published hours after eurozone finance ministers reached an agreement to help debt-ridden Greece.
---
---
Related Articles
Tokyo has become the world's most expensive city for foreign staff to live in, according to research, overtaking the Angolan
Credit ratings agency Moody's has downgraded 15 global banks and financial institutions. Moody's based their decision on the bank's exposure
China has cut the amount of funds banks have to hold in a reserve, in a bid to boost its