Greece rejects bailout offer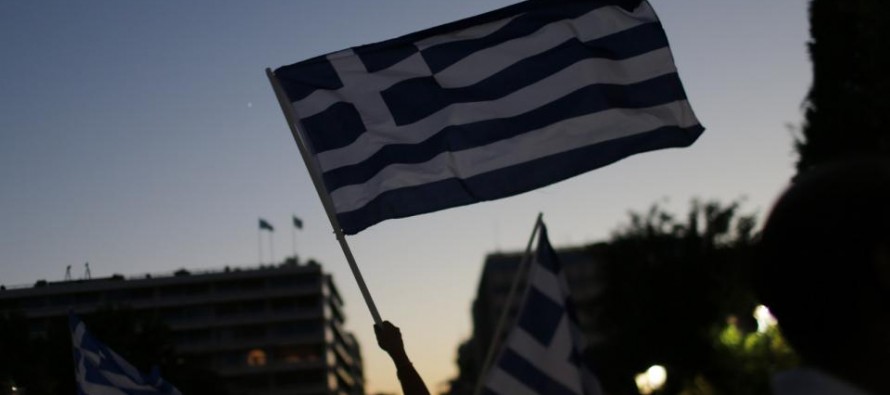 Greece voters overwhelmingly rejected demands by international creditors for more austerity measures in exchange for a bailout of its bankrupt economy.
This referendum, which is the first in more than four decades, adds to the uncertainty about Greece's future in Europe's common currency territory.
The results showed about 61% voted "no" and 39% voted "yes". Greece's governing Syriza party had campaigned for a "No", saying the bailout terms were humiliating.
Celebrating the victory, Greek Prime Minister Alexis Tspiras called it the victory of democracy.
"Today we celebrate the victory of democracy," Tsipras said in a televised address to the nation, describing Sunday as "a bright day in the history of Europe."
"We proved even in the most difficult circumstances that democracy won't be blackmailed," he said.
He believed the referendum would enable him to negotiate a better deal for his country. His government has said it believes it would be possible to conclude a deal with creditors within 48 hours.
"As of tomorrow, Greece will go back to the negotiating table and our primary priority is to reinstate the financial stability of the country," he said in a televised address.
"This time, the debt will be on the negotiating table," he added, saying that an International Monetary Fund assessment published this week "confirms Greek views that restructuring the debt is necessary".
Greece is facing a protracted recession with high unemployment and low-capital banks. The nation's 240bn euros bailout expired last week. Greece is the first developed nation to have default on an IMF repayment.
The majority of the Greeks who voted "no" have shown strong discontent of the austerity measures that were brought upon them over the past five years.
"We don't want austerity measures anymore. This has been happening for the last five years and it has driven so many into poverty, we simply can't take any more austerity," said Yiannis Gkovesis, a 26yr old Greek citizen.
A Eurozone summit was called for Tuesday evening to discuss Greece's situation.
German Chancellor Angela Merkel and French President Francois Hollande spoke to each other Sunday night and agreed "that the vote of the Greek people must be respected," Merkel's office said.
---
---
Related Articles
Spanish Prime Minister Mariano Rajoy has come closest to admitting he is considering a bailout after months of denials. Even
The Euro has hit its fresh 11-year low against the US dollar, standing at USD 1.156. This comes as the
China Eastern Airlines Corp Ltd (0670.HK) said on Monday it has agreed to buy 20 new Boeing B777-300ER aircraft from Boeing