IMF close to agree on USD 17.5bn economic reform program for Ukraine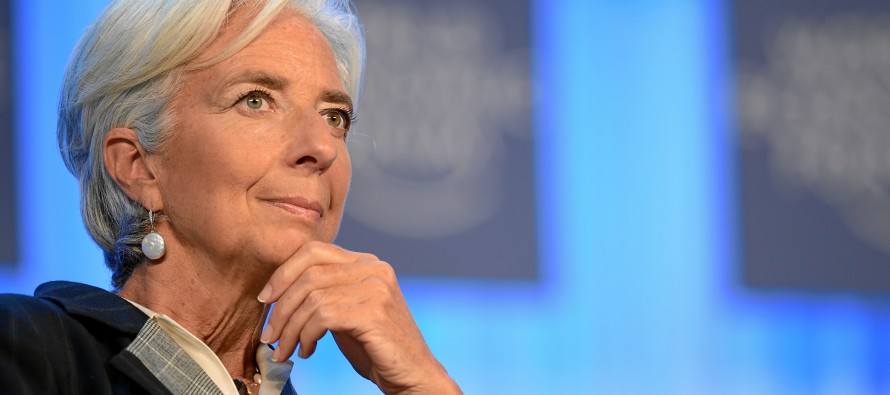 Managing Director of the International Monetary Fund (IMF), Christine Lagarde, announced Monday that the IMF has reached a staff-level agreement with the Ukrainian government on a new economic reform program that would be supported by an Extended Fund Facility of SDR 12.35 billion (about $17.5 billion, €15.5 billion) from the IMF, as well as by additional resources from the international community.
The new program would support would support immediate economic stabilization in Ukraine as well as a set of bold policy reforms aimed at restoring robust growth over the medium term and improving living standards for the Ukrainian people.
After a year of conflict with pro-Russian separatists, the former Soviet republic is facing an economic decline. The economy declined by 6.7% in 2014 and is expected to shrink as much as 5% this year.
The Ukrainian government is seeking to extend a USD 17bn IMF bailout to cover debts coming due this year and support foreign reserves.
Ukraine's currency, hryvnia, has been the world's worst performer this year with a 39% drop against the dollar. The IMF funding deal will bolster the currency.
While calling the program comprehensive and vital for Ukraine, Lagarde did warn of the risks involved in the program. The main risk relates to geopolitical developments that may affect market and investor confidence. For this reason, the program is based on conservative macroeconomic assumptions to buffer further the impact of the conflict in the East.
"It is an ambitious program; it is a tough program; and it is not without risk. But it is also a realistic program and its effective implementation—after consideration and approval by our Executive Board–can represent a turning point for Ukraine," a statement from IMF quotes Lagarde.
Lagarde listed the following reasons in her statement for why this new program can succeed:
"First, demonstrated commitment to reform.
"Over the past year, despite the challenging environment, the Ukrainian authorities have clearly shown their commitment to ambitious reform on several key fronts. They have maintained strong fiscal discipline (a 2014 deficit of 4.6 percent of GDP vs. a target of 5.8 percent); they have adopted a flexible exchange rate regime; and they have significantly increased household gas prices to 56 percent of the import price and heating prices to about 40 percent of the import price in 2014. In addition, in the first such move in many years, they have begun to strengthen the country's anti-corruption and anti-money laundering framework.
"Second, front-loaded actions going forward.
"The government is committed to front-loaded measures under the new program—including further sizable energy tariff increases; bank restructuring; governance reforms of state-owned enterprises; and legal changes to implement the anti-corruption and judicial reform agenda. This program will require the authorities' steadfast determination to reform the economy. To help cushion the adjustment, especially for the poorest groups, measures are being taken to strengthen and better target the social safety net.
"Third, increased external support.
"The change in the IMF-supported program (from Stand-By Arrangement to Extended Fund Facility) will itself provide more funding, more time, more flexibility, and better financing terms for Ukraine to implement its reform agenda. These IMF resources will be complemented by other bilateral and multilateral financing. In addition, as the Ukrainian government has previously announced, it intends to hold consultations with the holders of their sovereign debt with a view to improving medium-term sustainability. From these various sources taken together, a total financing package of around $40 billion is estimated over the four year period.
---
Related Articles
Speaking on the inauguration of Investment Summit on Afghanistan in Delhi, External Affairs Minister S M Krishna said that foreign
European Commission chief Jose Manuel Barroso has offered a development aid of more than USD 100mn to Burma in his
Eurozone finance ministers and the IMF have reached an agreement to release urgently needed loans to Greece in order to