IMF cuts global growth forecast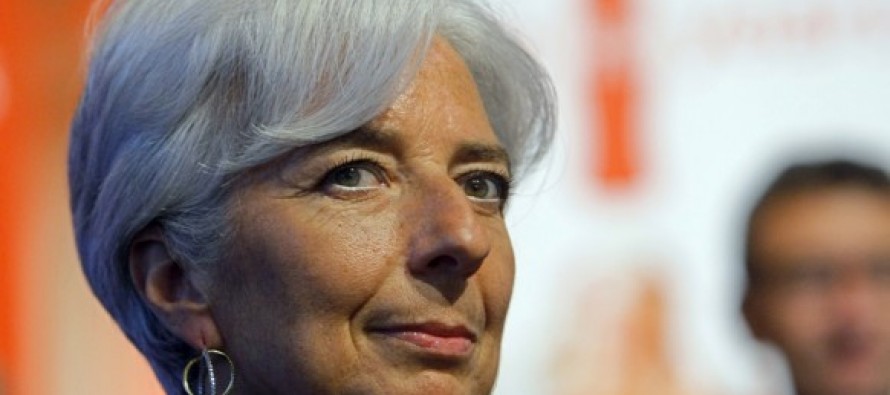 Amid continuing economic tensions in the Eurozone and disappointing growth rate of the US economy, IMF looks likely to cut its forecast for global growth.
IMF head Christine Lagarde, speaking in Washington, said on Monday: "We continue to project a gradual recovery, but global growth will likely be a bit weaker than we had anticipated even in July, and our forecast has trended downward over the last 12 months."
In July, global growth rate for 2013 was forecast at 3.9%.
Ms. Lagarde welcomes Eurozone governments' decision of purchasing unlimited number of bonds from distressed Eurozone countries; however, she regarded the region to be the "epicenter" of the global crisis.
With regards to the US situation, Ms. Lagarde added that the approaching U.S. "fiscal cliff," and its threat of dramatic government spending cuts, could have global ripple effects, too.
Central-bank policy has been a main prop for developed countries, with the U.S. Federal Reserve and the Bank of Japan announcing rounds of "quantitative easing" to pump money into those economies and the European Central Bank approving plans to ensure that governments can finance their operations.
But that may prove only a temporary salve, Lagarde suggested, without more steps to reignite growth in Europe and address fiscal problems in the United States.
---
---
Related Articles
BBC- The CBI says the UK needs to keep its place within the European Union to push for freer trade
Credit ratings agency Moody's has downgraded 15 global banks and financial institutions. Moody's based their decision on the bank's exposure
Public debt in Spain is currently standing at USD 1.3 trillion, which is about 92% of the country's economic output.