India lowers economic growth forecast to 5%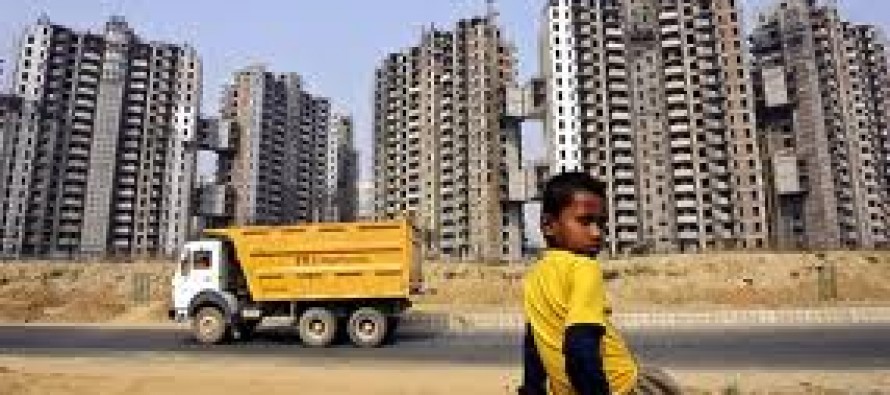 India's central bank has cut economic growth forecast to 5%, as the country is struggling with reviving its sluggish economy.
This is the second cut in two weeks. Last week, the central bank had cut its forecast from 5.8% to 5.5.%.
Rupa Rege Nitsure, chief economist at the Bank of Baroda, said that the revised figure of 5% growth was "more in tune with reality".
A sharp decline in its manufacturing and services sectors, political missteps, lethargic foreign investment   and global economic slowdown have hit India's economy hard.
Once the world's second fastest growing nation is now faced with the slowest pace of expansion in three years.
India's economy grew by 5.3% from a year earlier in the July to September quarter.
The government has taken several measures to spur growth including cutting down key interest rate and opening retail and aviation to foreign investors.
The central bank of India also required the banks to lower the amount of money that need to be kept in reserve.
While these steps have had positive effects, policymakers are still needed to do more.
"One of the messages that this forecast sends is that the government cannot afford to be complacent with its reform process," Vishnu Varathan, senior economist with Mizuho Corporate Bank told the BBC.
"It needs to keep pushing through with even more measures."
---
---
Related Articles
Taiwanese smartphone maker HTC has reported a 58% fall in net profit in the second quarter of the fiscal year.
Samsung's shares dropped by 7.7%, the biggest daily percentage drop in nearly four years, on Monday. The drop wiped USD
Barclays manipulation of interest rates looks like a deliberate strategy, which the former chief executive of Barclays Martin Taylor called