India's economy grows at 5.5%, more than expected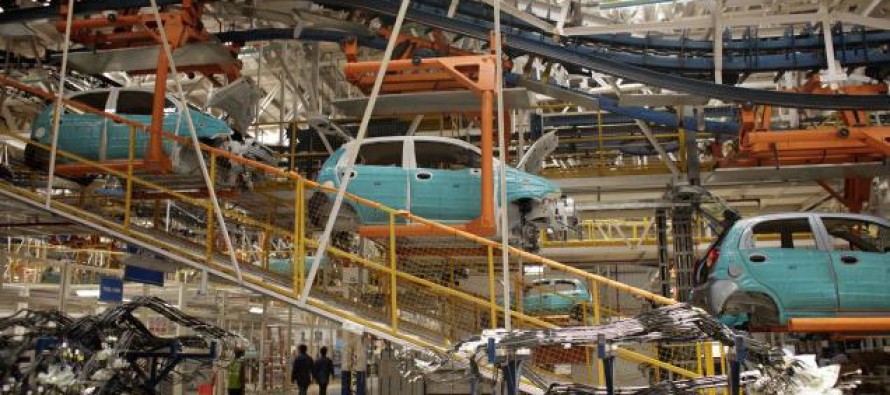 India's economy grew faster than expected in the April to June period. Most analysts had forecast a rate of 5.2%.
The grow rate eases some fears about a sharp slowdown in Asia's third-largest economy.
The country's economy however needs further reforms to revive growth which has been hurt severely by slowing factory output and investment.
Several factors are responsible for the slow growth of Indian economy.
The slowing global demand has affected the country's exports and dented industrial production. India's factory out fell 1.8% in June from a year earlier, the third fall in four months.
At home, India's government has been entangled with political battles with the opposition that has resulted in key reforms hitting a dead end.
On top of that corruption has damaged India's reputation, resulting in hurting investor confidence.
Foreign Direct Investment in India fell by 78% in June, from a year earlier.
"A sustainable growth in the coming quarters would largely depend up on well defined policy reforms," said Shakti Satapathy of AK Capital in Mumbai.
India's central bank, the Reserve Bank of India (RBI), has been asked to cut interest rates in order to spur growth.
RBI first cut its main interest rate in April this year from 8.5% to 8% and it has remained unchanged since then, in an attempt to keep consumer price growth in check.
The rate of inflation has come down gradually in the past few months. Consumer prices in India rose by 6.87% in July from a year earlier.
That was down from a rate of 7.25% in June and 7.55% in May.
The better-than-expected growth data may see the central bank keep its policy unchanged for the time being, according to analysts.
---
---
Related Articles
Spain's economy minister has dismissed talk of it seeking a bailout from the International Monetary Fund (IMF) as "senseless". And
Japan's Marubeni Corp is in advanced talks to buy U.S. grain and energy trader Gavilon for about $5.2 billion including
Huawei and ZTE, the world's two biggest makers of telecom networking equipment, denied US charges that some of their equipment