International Financier George Soros Proposes Germany's Exit from the Eurozone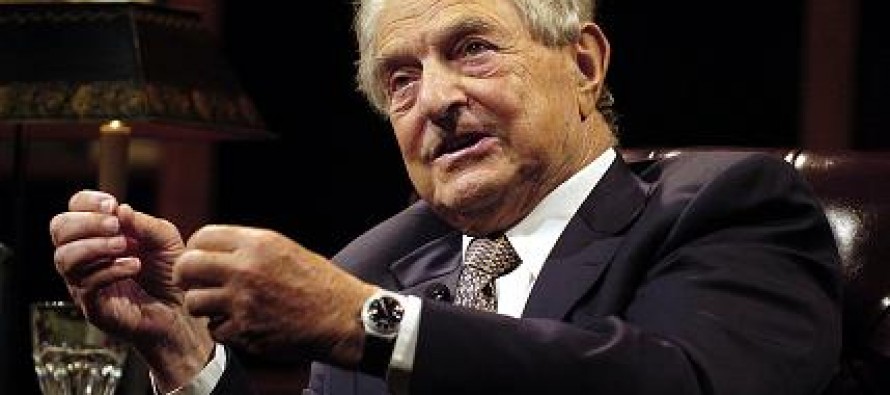 As a solution to prevent the Eurozone from breaking apart, International Financier George Soros has called for Germany to "lead or leave the euro".
He advocates a German exist instead of a departure by a weaker economy like Greece or Spain, since he thinks Germany's exist is a "one-time event" that can be manageable, as opposed to the "domino effect" of one debtor country forced out of the Eurozone one after another.
According to Mr. Soros, by Germany's exit the Euro is likely to fall in value, making Eurozone goods cheaper for consumers overseas and in Germany.
Germany would have to return to the Deutschmark that would make German-made goods more expensive overseas and within the Eurozone, hurting the German exporters.
Mr. Soros pleas the German government to take the lead in saving the Euro by boosting growth, creating a joint fiscal authority and guaranteeing common bonds, or itself leave the currency union.
Mr. Soros, a strong supporter of European integration but an outspoken critic of Germany's Eurozone crisis management since 2010, praised the latest move by the European Central Bank to return to buying Eurozone government bonds as "a more powerful step than the previous ones.
"It will have an effect," he said. "It could even lay the groundwork for an eventual solution. But it is a stopgap, not a solution."
While Germany is all about individual Eurozone government taking responsibility for their own debts, Mr. Soros is a supporter of the creation of a European Fiscal Authority (EFA) to oversee the bailout funds and make key economic decisions for all Eurozone government to establish "a level playing field".
Mr Soros will also outline his ideas in a speech in Berlin later on Monday, just days before Germany's constitutional court rules whether the government's backing for the new ESM bailout fund is legal or not.
The European Stability Mechanism (ESM) is a proposed international organization which, if established, will provide assistance to members of the Eurozone in financial assistance.
---
---
Related Articles
According to a western diplomat in Iran, western experts have estimated that Iranian state would run out of foreign currency
Japan has reported a fall in consumer prices for a third consecutive month, falling 0.2% in January from a year
There have long been doubts about the quality of Chinese economic data, until finally the Chinese government has admitted it.