Japan's deflation on the rise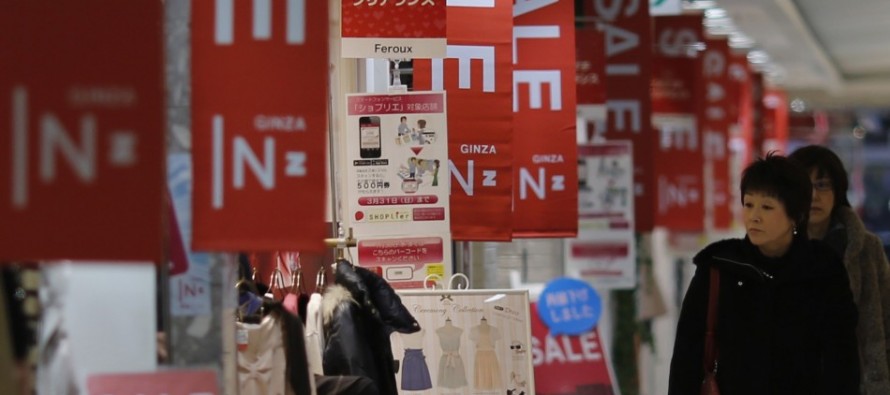 Japan has reported a fall in consumer prices for a third consecutive month, falling 0.2% in January from a year earlier.
The figures do not include food items.
Japan has been battling deflation, which has posed challenges to policymakers who have been trying to stoke inflation.
Deflation has dragged along domestic demand, as consumers tend to put off purchases in hope of a cheaper deal later on.
Inciting inflation will cause consumers to buy goods sooner than later, as they may have to pay more for products later on.
Domestic demand is the key driver of Japanese economic growth that has been hurt by a slowdown in global demand.
While Japan's government under the leadership of the newly elected Prime Minister Shinzo Abe has sent an inflation target to 2%, analysts believe that a long drawn process is needed to achieve that target.
The continued dip in consumer prices showed that achieving that target will not be easy, according to analysts.
"This is a clear indication that while the government wants to see consumer price growth, achieving that target will not only be tough but also a long drawn process," said Martin Schulz, of Fujistu Research Institute.
"It is not something that will happen within the next few months," he said.
Mr Schulz explained that for Japanese consumers to start spending again, they need to see their wages go up as well as see the value of their assets rise, so that they feel financially more secure.
He said that those two steps will take a long time to materialise, and as a result it will be some time before consumer prices in Japan start to rise again.
---
---
Related Articles
Apple has been ordered by a court in Netherlands to compensate for infringing a patent held by Samsung relating to
The European Union has lifted sanctions on two Iran oil companies which are part of a group involved in extracting
Secretary of State Hillary Clinton, speaking at the Asia-Pacific Economic Cooperation (APEC) Summit, said that the US administration is working