McDonald's To Open First Ever Vegetarian Outlet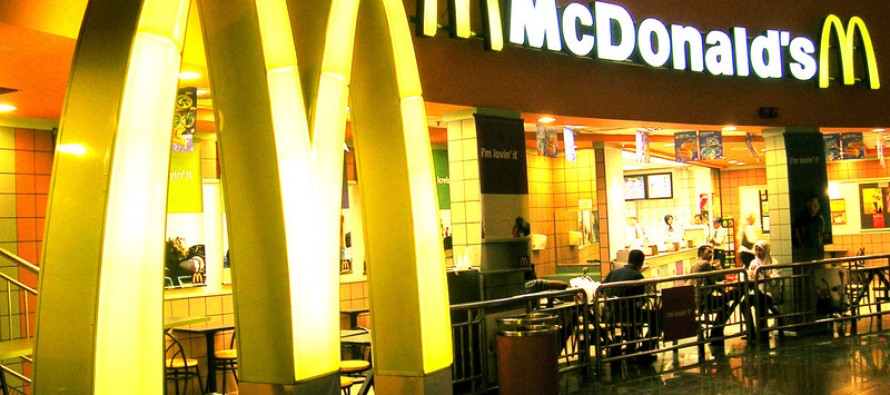 US fast food giant, McDonald's, famous for its beef based burgers, is set to open its first ever vegetarian restaurant in India next year.
The world's second biggest restaurant chain after Subway, constantly tailors its menus to suit local tastes, meaning no beef in India and no pork in Muslim countries.
The first vegetarian outlet will be opening near the Golden Temple in the Sikh holy temple of Amritsar in northern India mid next year. Religious authorities forbid consumption of meat at the shrine.
"It will be the first time we have opened a vegetarian restaurant," said a spokesman for McDonald's in northern India, Rajesh Kumar Maini, "There is a big opportunity for vegetarian restaurants in India as many Indians are vegetarian."
The chain plans to open another vegetarian outlet in north western India, near the Vaishno Devi cave shrine in Kashmir, which is a Hindu pilgrimage site attracting thousands of visitors a year.
McDonald's in India has a menu which is typically 50% vegetarian. Its signature dish in the country is the McAloo Tikki burger made from a spiced potato based filling, which accounts for 25% of total sales.
"At the moment, India is still a very small market – Maini said,"but when you look at the potential of the country, it is one of the top priority countries and we are laying the groundwork for capturing the market."
---
---
Related Articles
The IMF says it has received firm commitments of more than $430bn. The money is to help economies in trouble
Oil prices dropped to $98.06 in London – their lowest in 17-months on fears of waning economic growth in China.
Privately-funded service set to offer luxurious high-speed travel between Milan and Naples. Ferrari president, Luca di Montezemolo, is an ambitious man.