McDonald's to pay Rs. 15,000 for delivering wrong burger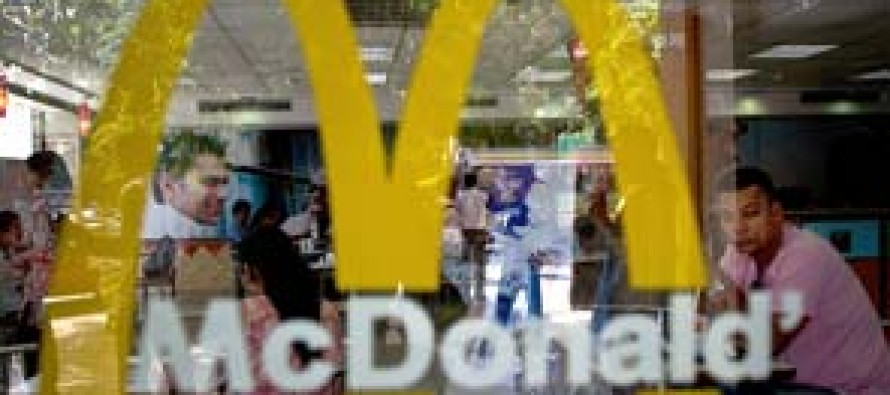 NDTV-Fast food giant McDonald's has been directed by a consumer forum here to pay Rs. 15,000 as compensation to one of its customers for delivering a non-veg burger instead of the vegetarian one she had ordered.
The South West District Consumer Disputes Redressal Forum said, "By delivering her a non-vegetarian burger instead of the vegetarian burger ordered by her is a gross negligence on the part of the delivery-crew-member, whose conduct is tantamount to deficiency-in-service.
"Allowing the complaint, we direct the opposite party (McDonald's) to pay to the complainant Rs. 10,000 as compensation and Rs. 5,000 as cost of litigation," the bench presided by Narendra Kumar said.
The order came on the plea of Delhi resident Vimal Chaudhary who had alleged that she had ordered for two vegetarian burgers, but she was delivered one non-vegetarian and one vegetarian burgers.
She had said that she realised it was a non-veg burger only after eating half of it and thereafter, she had started vomiting.
The woman had also alleged that being an Arya Samaj follower and a Hindu, eating the non-vegetarian food has hurt her emotionally and she also suffered religiously.
In its defence, the McDonald's had contended that the woman had wilfully accepted the non-veg burger instead of the vegetarian one ordered by her.
The forum, however, rejected the contention, saying had she wanted a non-veg burger she would have ordered one.
---
---
Related Articles
The US manufacturing sector's growth was at its worst in six months during April. According to Research Firm Market, the
Aviva announces chief executive's departure amid concerns for hefty pay for bosses perceived to be underperforming. Andrew Moss is to
Just hours after across-the-board spending cuts officially took effect, President Barack Obama pressed Congress on Saturday to work with him