Nigeria Likely to Lose $6bn From Fraud Oil Deal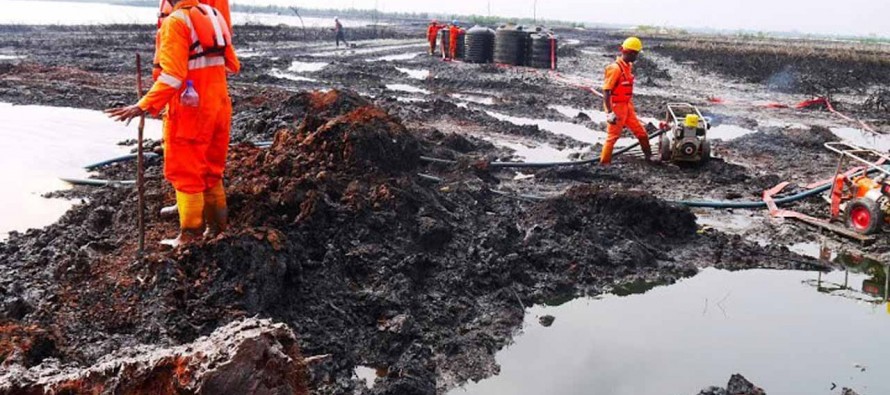 Italian company Eni and Anglo-Dutch company Shell are accused of being involved in a corrupt oil deal that could lead Nigeria to losing USD 6 billion.
The scandal involves former MI6 officers, the FBI, a former President of Nigeria, as well as current and former senior executives at the two oil companies.
The anti-corruption watchdog Global Witness has spent years investigating the deal which gave Shell and Eni the rights to explore OPL 245, an offshore oil field in the Niger Delta.
The case involves the purchase of an offshore oil block in Nigeria for USD 1.3 billion in 2011.
The allegation is that a large part of the USD 1.3 billion payment went not to the Nigerian state but to Nigerian politicians as a bribe.
Potentially one of the biggest corporate corruption trials in history, the trial is expected to start in March next year in Italy.
According to Global Witness, the contract was altered in favor of the energy companies and concluded Nigeria's losses over the lifetime of the project could amount to $5.86bn, compared to terms in place before 2011. The estimated losses were calculated using an oil price of $70 a barrel as a basis.
Both the global oil giants have denied the accusations.
Eni said in a statement that it was confident that neither the company nor its CEO were involved in any scandal.
A Shell statement said it was confident that nothing illegal had occurred, adding: "We believe the trial judges will conclude that there is no case against Shell or its former employees."
---
---
Related Articles
According to the annual report from the International Monetary Fund (IMF) US economic remains tepid. The recovery process can potentially
French President Francois Hollande is pushing Greece to meet the demands by international creditors in order to receive the second
The Fair Trade Commission is looking at South Korean banks, Kookmin, Shinhan, Woori, and Hana for rigging rates of certificates