Pakistan, Iran to begin construction of the gas pipeline in March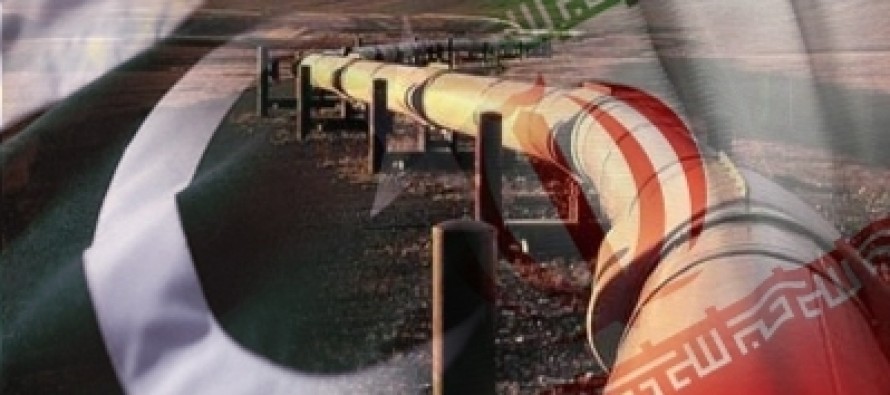 Pakistan and Iran have agreed to proceed with their agreement on the construction of the Pak-Iran gas pipeline project.
The inauguration ceremony of the project would be performed on March 11 in Iran's city of Chahbahar by President Zardari.
The pipeline would help Pakistan to fight its severe energy crisis which has damaged its industrial setup specially the textile industry.
Under the project Pakistan would get 21.5 million cubic feet of gas daily.
Iran has already completed the laying down 900 kilometers of the pipeline in its territory while it is also ready to provide financial assistance to Pakistan to complete the construction of the pipeline in its territory.
The two nations have decided to go ahead with the project despite the US pressure.
While the US supports the Turkmenistan-Afghanistan-Pakistan-India (TAPI) project, it opposes the Pak-Iran gas pipeline.
Earlier, US State Department spokesman Patrick Ventrell had said last week that it was in Pakistan's best interest to avoid any sanctionable activity.
---
---
Related Articles
Indian airlines will not comply with the European Union's (EU) carbon charging scheme, according to civil aviation minister Ajit Singh.
Volkswagen's Audi arm has bought Italian motorcycle firm Ducati for an undisclosed sum. The 20-member supervisory board of Europe's largest
U.S. President Barack Obama on Tuesday renewed his call for Congress to pass the so-called "Buffett Rule," which would raise