Russia's roubel hits its lowest in 16 years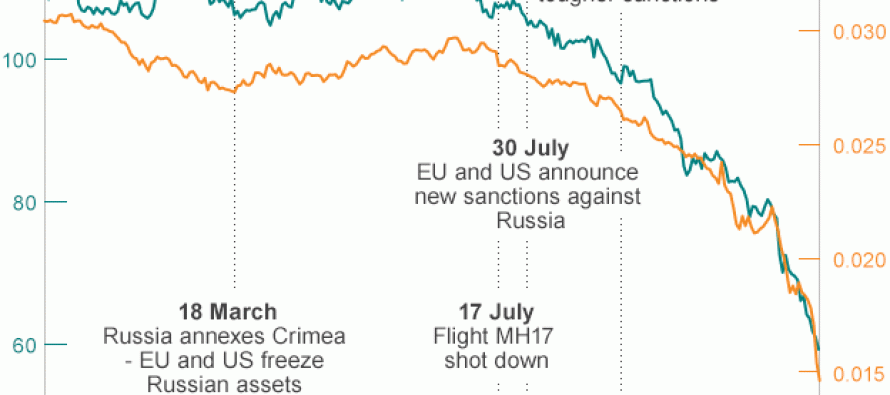 The Russian roubel has lost more than half of its value against the dollar this year, with hitting its lowest in 16 years this week.
Despite the rise in interest rates from 10.5% to 17% by the central bank, the roubel remained volatile and has lost more than 20% of its value in a week.
The drop in the oil price and stern western sanctions have been the chief factors behind the poor performance of the currency.
The World Bank has predicted Russia's economy would shrink by at least 0.7% in 2015 if oil prices did not recover.
Raising interest rates may prevent money leaving the country, but it can slow down growth as a result of expensive borrowing.
Technology giant Apple has halted sales of its products in Russia after the roubel went to free-fall.
---
---
Related Articles
THE woman was from Patmos. Her husband had lost his job and come back to the island to be with
Pakistani Currency Could Drop To 200 A Dollar By 2020 Pakistani currency continues to lose its value in the international
A US judge in California court rejected Apple's demand for higher damages from South Korea's Samsung. The court called on