SAARC Development Fund Plans Tapping Financial Markets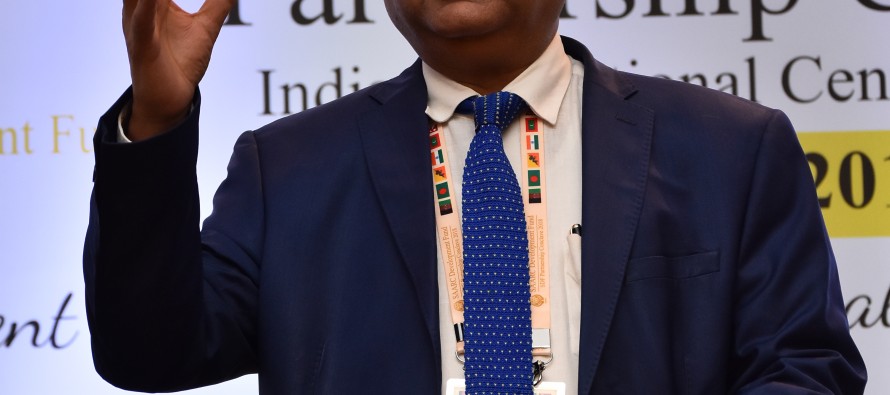 SAARC Development Fund (SDF), the umbrella financial institution for projects in SAARC member countries, is working on a clear road map to strengthen its credit sale viagra portfolio and tap the financial market, before converting itself to a full-fledged SAARC Development Bank, said Dr Sunil Motiwal, CEO of SAARC Development Fund (SDF) in New Delhi, July 3.
"Our strategy is to convert the SDF into a regional bank in the near future. Right now, the focus is to strengthen our credit portfolio; once we have a lender's status then we can raise funds from the capital market through various instruments like bonds etc.", Dr. Motiwal said at the SDF Partnership Conclave being held to rope in top institutions like the World Bank,  Asian Development Bank viagra tablets for sale and the Asian Infrastructure Investment Bank (AIIB).
With an authorized capital of USD 1.5 billion and a total capital base of USD 500 million, the SDF is working to enhance its credit portfolio to USD 300 million in the next few years by financing a range of projects including renewable sources, transportation, telecom and environment in the SAARC region, Dr. Motiwal said.
Established in 2010 by heads of eight member states, the Thimphu-headquartered SDF has so far completed financial closure of USD 73.75 million of which USD 47 compare viagra prices million have already been disbursed.
Dr. Motiwal said that his interactions with senior officials of World Bank, ADB and AIIB have shown that these multilateral institutions are quite keen to take up jointly with SDF projects in South Asia, particularly relating to infrastructure sectors.
According to a World Bank study, the South Asia Region needs to invest between USD 1.7 trillion and USD 2.5 trillion to close its infrastructure gaps mainly in energy, power, transportation, telecom and environment.
When asked by a former career diplomat Mrs. Veena Sikri as to how the SDF intends to achieve financial connectivity amongst the eight SAARC members, Dr. Motiwal said, "We are in touch with 40 local banks from the member states. Some of them like the SIDBI have formalized MoU's with SDF".
Established by Heads of State/Governments of SAARC member states in April 2010, the SAARC Development Fund serves as the umbrella financial institution for SAARC projects and programs.
---
Tags assigned to this article:
SAARC
---
Related Articles
Eurozone finance ministers are to hold a conference call to discuss a bailout for Spanish banks, the BBC understands. EU
Eurozone four leaders, German, France, Italy and Spain, sat together to discuss measures to boost Euro growth equal to 1%
The Eurozone has agreed to allow two more years for Greece to meet its deficit-reduction targets. The Eurozone finance ministers