Samsung drops Apple sales case in Europe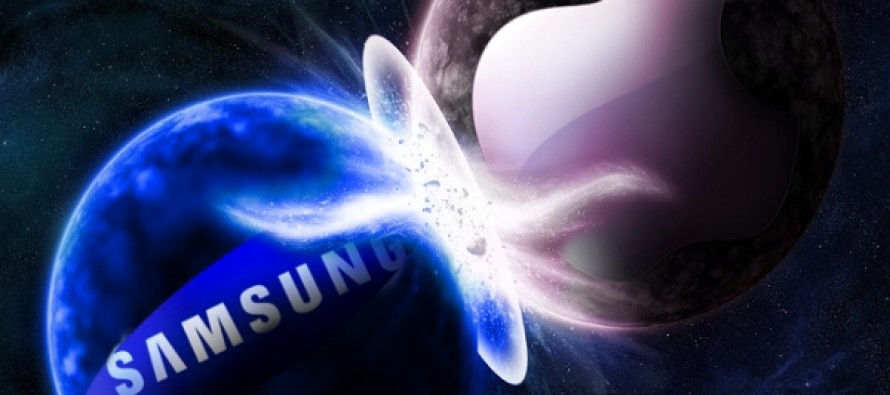 BBC- Samsung has said it will drop its lawsuit seeking to ban the sale of some of Apple's products in Europe.
The South Korean company said it wanted to compete "fairly in the marketplace, rather than in court" and "protect consumer choice".
The two technology giants have been embroiled in a series of patent battles in Europe and the US.
On Monday, a US judge rejected Apple's plea to ban the sale of Samsung smartphones that violate its patents.
Earlier this year, a jury ruled that some of Samsung's products infringed Apple's patents, but the judge said there was not enough evidence that Apple's sales had suffered.
'Consumer choice'
In Europe, Samsung had been seeking to force its US rival to withdraw certain products that it claimed violated its own patents.
It has now had a change of heart.
"Samsung remains committed to licensing our technologies on fair, reasonable and non-discriminatory terms, and we strongly believe it is better when companies compete fairly in the marketplace, rather than in court," the company said in a statement.
"In this spirit, Samsung has decided to withdraw our injunction requests against Apple on the basis of our standard essential patents pending in European courts, in the interest of protecting consumer choice."
However, the company will pursue its case against Apple in Europe for what it claims are patent infringements by the US firm.
Apple and Samsung have emerged as leaders in the rapidly-expanding smartphone market.
The success of the iPhone has been key to Apple's growth, while Samsung has reported record quarterly profits helped by the popularity of its Galaxy range of phones.
But as their market share has increased, so has the intensity of their legal battles with each other.
The two firms have filed legal cases against each other in more than 10 countries, each accusing the other of violating its patents.
The latest move by Samsung suggests tensions between the two rivals may be easing, analysts said.
---
---
Related Articles
Indian airlines will not comply with the European Union's (EU) carbon charging scheme, according to civil aviation minister Ajit Singh.
Eurozone's Purchasing Manager's Index (PMI) went up from 45.1 in August to 46.1 in the month. The manufacturing output has
The International Monetary Fund says that the Eurozone crisis is a key external risk to China's growth. China's economy is