Samsung S6 with curved screen unveiled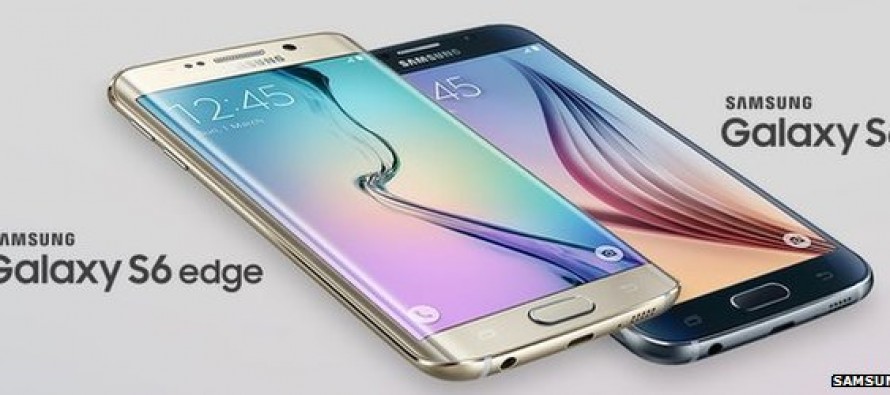 Samsung releases the next version of its Galaxy model with regular Samsung Galaxy S6 and Galaxy S6 Edge.
Both have pretty much the same specifications, but Galaxy S6 is sold at a little higher price. It has become the spotlight with its two curved-glass edge, each rapping the long side of the phone with a smooth, readable display.
Samsung S5 lost market share to Apple and its competitors. The South Korean smartphone giant has pinned hopes to pick up shares again on its new models.
The company boasts the two new phones feature a 64-bit processor that is designed to be both more powerful and energy efficient than before.
You will see new features in the new devices including a metal frame and glass back instead of the plastic styling of earlier models.
This, however, includes the phones are no longer water-resistant, do not have a microSD slot for extra storage and their backs cannot be removed to change their batteries.
The phones were unveiled in Barcelona. They go on sale on 10 April in 20 countries, including the UK.
If you want to make sure you are buying the right phone, you can read more about Samsung S6 and Samsung Edge in the following link:
 http://www.cnet.com/products/samsung-galaxy-s6/
---
---
Related Articles
The Reserve Bank of India (RBI) has been pressured to lower key interest rate from 8% to 7.75%. The Bank
The European Union has filed a suit against Argentina's import restrictions at the World Trade Organisation (WTO). It is the
Indian airlines will not comply with the European Union's (EU) carbon charging scheme, according to civil aviation minister Ajit Singh.