The world's most prosperous countries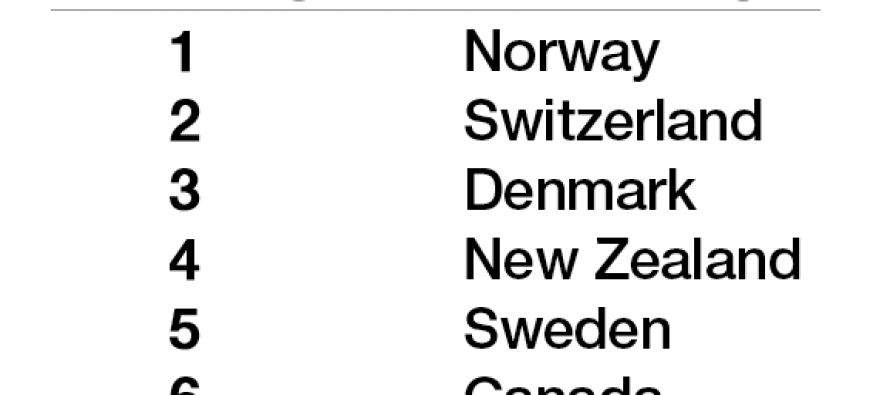 By: Joe Myers
World Economic Forum
The Legatum Institute has released its new Prosperity Index, which assesses how prosperous an economy is based on more than just macroeconomic factors – it also takes into account wellbeing. The ranking has named Norway as the world's most prosperous economy.
The ranking is calculated using eight sub-indices: economy, entrepreneurship and opportunity, governance, education, health, safety and security, personal freedom and social capital. The average of all of these scores is then used to generate the overall prosperity score index.
Norway scored highly across the board, especially in the social capital, economy and personal freedom sections. Following Norway in second place is Switzerland, which came top in the governance sub-indice, and second for economy. A second Scandinavian nation, Denmark, completes the top three with strong scores for social capital, governance and entrepreneurship.
The list is dominated by European nations including Sweden (5th), the Netherlands (8th), Finland (9th) and Ireland (10th). Canada, in 6th, and New Zealand and Australia complete the top 10.
---
---
Related Articles
Russia's President Vladimir Putin warned world leaders at the G20 Summit that economic risks remained. "Our main task is returning
Follow @economics.daily for more business and economics news from around the world. Despite possessing scarce natural resources and being landlocked,
Historic checkpoint reopens to commercial traffic in bid to boost trade between antagonistic neighbours. For the first time since 2007,