UK Regulator Outlines LIBOR Overhaul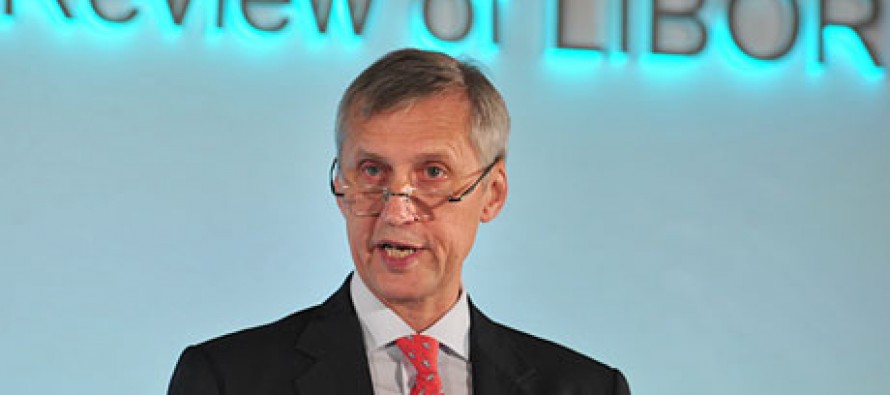 Britain's financial regulator has laid out a 10-point plan to overhaul the handling of a key global interest rate, following a review into the Libor rate – rigging scandal involving major banks across several countries.
FSA managing director, Martin Wheatley announced on Friday that the rate-fixing scandal was an industry-wide problem which tore "the very fabric that our financial system is built on". His new plan proposes that bankers convicted of manipulating the rate face criminal penalties and that a new agency take over management of LIBOR. It also calls for tougher controls on banks involved in the rate's calculation.
LIBOR is used as a benchmark for millions of transactions and determines some loans and mortgage rates.
The British Bankers' Association (BBA) sets the LIBOR every morning based on banks' estimates of how much it costs them to borrow from other banks. According to regulators in the US, Britain, Switzerland and other countries, some banks including Barclays, purposefully submitted fake numbers to have the LIBOR set at a rate that better suited them.
In his report, Mr. Wheatley said the BBA had "no further role" in its setting of LIBOR and accused them of being careless and putting too much trust in a system lacking "the right level of checks and balances".
Mr. Wheatley recommended that the LIBOR process be regulated by the FSA and that those submitting rates be subject to formal approval.  The following were among his main recommendations:
 Introducing a new regulatory structure for Libor, including criminal sanctions for those who attempt to manipulate it
 Inviting other groups to apply to take over the BBA's role, which will include drawing up a code of conduct and carrying out regular audits
 Encouraging banks not part of the current group of 20 rate-setters to submit rates to Libor to make it more representative
 Basing Libor calculations on actual rates being used, rather than estimates currently provided by banks
 Cutting the number of Libor daily fixings from 150 to just 20 and reducing the number of currencies looked at to better reflect the most-used rates
The BBA said the review was an "essential step" towards reforming LIBOR and signalled it would accept Wheatley's recommendation to hand oversight to a new administrator.
Britain's Treasury expressed support for the "comprehensive and practical recommendations" laid out in the review, while Bank of England governor Mervyn King called for a swift implementation of the proposals.
So far, Barclays is the only bank which has been identified as submitting false reports of the rates it expected to pay to borrow from other banks, although several other banks – including Citigroup Inc, Royal Bank of Scotland and JPMorgan Chase & Co – are known to be under investigation.
---
---
Related Articles
ZTE Corporation's shares have been hit hardly amid probe by the U.S. government of their sale of banned U.S. computer
Germany puts pressure on Greece to stick to its bailout conditions within the time limit given to them. Greece is
China's growth has been slowing in recent times. Its economy expanded by an annual rate of 8.1% in the first