Unexpected decline in China's manufacturing growth in April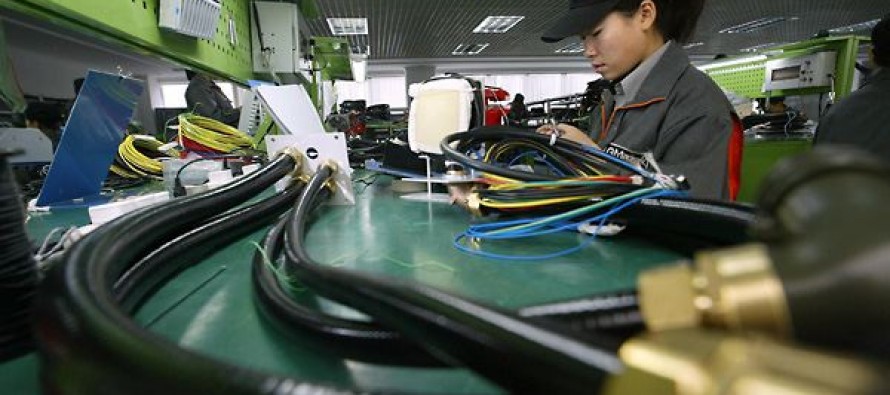 China's Purchasing Managers' Index (PMI) dropped from 50.9 to 50.6 in April, indicating an unexpected slowdown in China's manufacturing sector.
The drop in the growth of manufacturing sector, China's main driver of economic growth, poses threats to its fragile economic recovery process.
"The dip in April PMI shows that the foundation for China's economic recovery is still not solid," said Zhang Liqun, an economist at the Development Research Centre, a top government think tank in Beijing.
China undertook a fresh wave of measures to help boost manufacturing growth, after the sector hit its 13-year low growth rate.
China's economy, the world's second largest economy, has been hit hard by the dwindling demand from key markets such as the US and the Eurozone.
Some analysts have warned of further decline in China's growth.
As a result, there have been calls for Beijing to boost domestic consumption to reduce its reliance on exports, rebalance its economy and sustain its growth rate.
"We must work to stabilise domestic demand and make our economic recovery more sustainable," said Mr Zhang.
---
---
Related Articles
The European Central Bank (ECB) is willing to provide support to the Eurozone's banking system if need be, its president
India's industrial production fell unexpectedly in April, led by a drop in manufacturing, raising concerns about a slowdown in its
Hyundai Motor's labor union has accepted a deal to increase wages and put an end to night shifts, ending one