US diplomats accused of sabotaging Venezuela's economy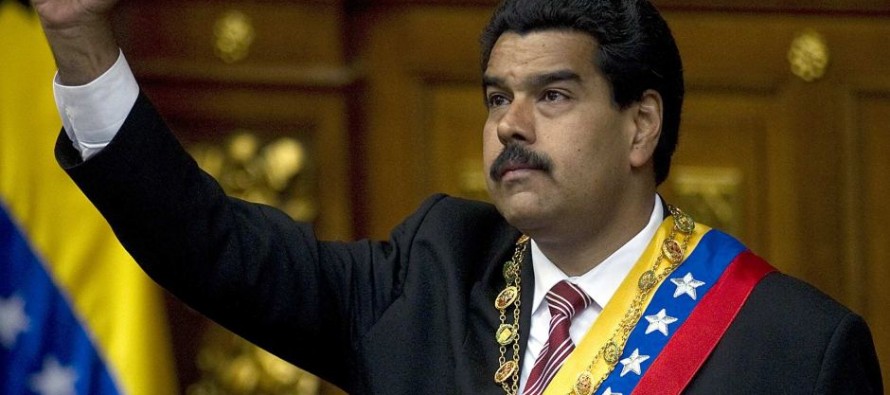 Venezuelan President Nicolas Maduro announced expelling of three US Diplomats, who are accused of taking part in power-grid sabotage in September and bribing Venezuelan companies to cut down production.
"The diplomats have 48 hours to leave. Yankees, go home! Enough of abuse against the dignity of a peace-loving nation," said the President.
The president made this announcement during an official ceremony at the city of Santa Ana.
This comes as the country is facing a shortage of several goods, including toilet paper, sugar and flour.
The Venezuelan government seized a toilet paper factory last month to avoid any shortage.
The tension between the two nations goes back to over a decade.
The United States and Venezuela have been without ambassadors in each other's capitals since 2010, when the late Venezuelan President Hugo Chavez expelled US ambassador to Caracas, Larry Palmer, over remarks he had made about involvement between the Venezuelan government and Colombian Farc rebels.
In retaliation, US expelled Venezuelan ambassador to Washington.
The 3 US diplomats expelled have been named as Kelly Keiderling – the charge d'affaires and the most senior US diplomat in Caracas – David Moo and Elizabeth Hoffman.
`We completely reject the Venezuelan government's allegations of US government involvement in any type of conspiracy to destabilize the Venezuela government," the US embassy said in a statement.
It said it had not yet been officially notified of the Venezuelan government decision to expel the three diplomats.
---
---
Related Articles
The insurance market Lloyd's of London is preparing contingency plans for the possibility of the euro collapsing, its chief executive
Oil prices dropped to $98.06 in London – their lowest in 17-months on fears of waning economic growth in China.
The European Union (EU) will impose anti-dumping duties on imports of stainless steel cold-rolled sheet from China and Taiwan. The