US Federal ReserveTo Cut Interest Rates By a Quarter Point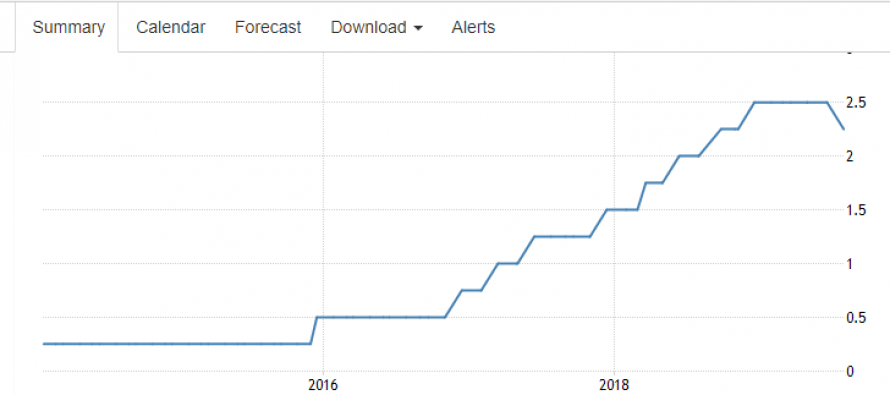 The Federal Reserve is looking to cut rates by a quarter point and not half a point in September. 
In accordance to the global economic outlook, the Federal Reserve is expected to cut interest rates another quarter point buying cialis without a prescription in their next meeting.
They already cut their rates by a quarter point for the first time in more than a decade.
President Donald Trump is pushing the Fed to keep cutting the interest rate to 1%.
Trump has recently tweeted: "The only problem we have is Jay Powell and the Fed," Trump tweeted recently. "He's like a golfer who can't putt, has no touch. Big U.S. growth if he does the right thing, BIG CUT – but don't count on him!"
Officials within the Fed do not want a .5% interest rate cut.
Trades are currently showing that there is a 5% chance of a .5% percent interest rate occurring after analyzing future prices.
---
Related Articles
The US central bank is nowhere close to raising interest rates, assuring markets that the easy money tap was still
As a new graduate, you've spent hours crafting the perfect resume. The format is eye-catching and the wording is practically
China's exports grew 2.9% in November, far below the expectations of analysts who had expected a 9% growth. This comes