US Home Sales Jump To Highest Level In More Than 2 Years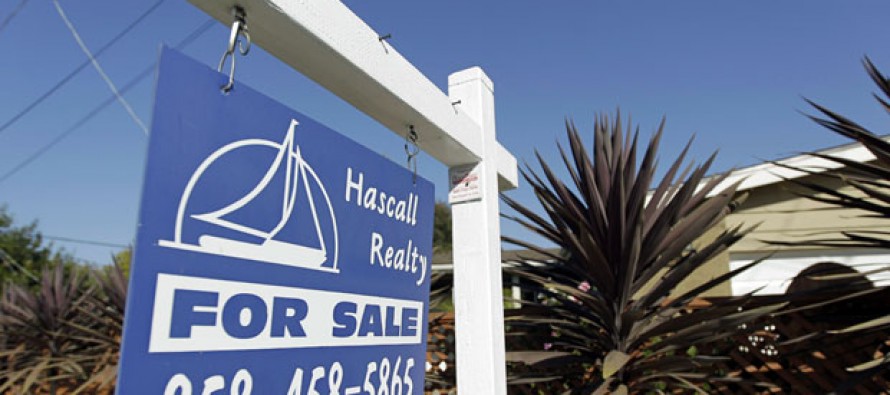 A jump in sales of previously occupied homes and further gains in new home construction suggest the U.S. housing sector is gaining momentum.
Prices for such homes also rose according to figures from the National Association of Realtor (NAR).
The reports released on Wednesday follow other signs of steady progress in the housing market after years of sluggishness. New home sales are up, and builder confidence has reached its highest level in more than six years. The increase in home prices also appear to be sustainable.
Rates for sales and construction are still below healthy levels, warn economist, but the improvement has been steady.
The broader economy is also likely to benefit. When home prices rise, Americans typically feel wealthier and spend more — a point made last week by Federal Reserve Chairman Ben Bernanke after the Fed unveiled a plan to lower mortgage rates. Consumer spending drives 70 percent of the economic growth.
According to NAR, sales of previously occupied homes rose 7.8 percent in August from July to a seasonally adjusted annual rate of 4.82 million. That's the highest level since May 2010, when sales were aided by a federal home-buying tax credit.
New home construction rose by 2.3 percent in August since July. According to the Commerce Department the annual rate of construction rose to a seasonally adjusted 750,000.
Although the gains are a positive sign, the market still has a long way to gain full health. Sales of previously occupied homes remain below the more than 5.5 million that's consistent with a thriving market. In better economies homebuilders start twice as many homes.
It is also harder to break into the housing market for first home buyers, with strict lending criteria and bigger down payment requirements making it difficult to qualify for a mortgage. The number of first home buyers made up 31 percent of the market in August. In healthier markets, the percentage is more than 40 percent.
However for those who qualify, it is a good time to buy, with mortgage rates at just above record lows, and prices much lower than they were six years ago.
---
---
Related Articles
Business Week-More than $114 billion exited the biggest U.S. banks this month, and nobody's quite sure why. The Federal Reserve releases data
Stock markets have fallen following worse-than-expected US job figures. The Dow Jones closed down 275 points, or 2.2%, while in
Tens of thousands of people take to the streets across the globe, protesting against job cuts and austerity measures. Tens