US manufacturing sector grew at its slowest pace in six months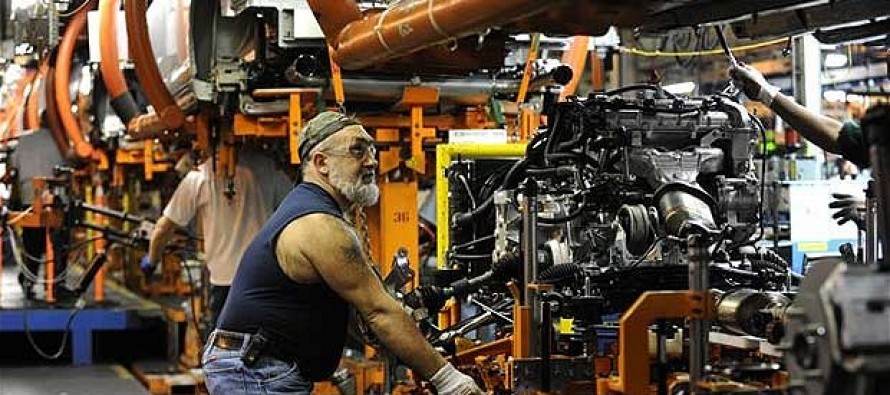 The US manufacturing sector's growth was at its worst in six months during April.
According to Research Firm Market, the Purchasing Manager's Index fell from 54.6 to 52, slightly above the 50 level, marking the line between growth and contraction.
Chris Williamson, chief economist at Markit, said the findings suggested output growth was slowing sharply in the second quarter.
"While this week's first quarter GDP numbers may… bring some brighter news on the economy, the picture looks to have already begun to darken again, with GDP growth set to weaken in the second quarter."
Figures due out on Friday are expected to show the US economy grew at an annualised pace of 3% in the first three months of the year.
Similar surveys released on Tuesday covering China and the eurozone also showed economic activity weakening.
---
---
Related Articles
Apple has been ordered by a US court to disclose its patents sharing deal details with HTC to rival South
The Bank of Japan's Tankan Survey reported the mood of businesses in Japan to be deteriorating, showing a minus 3
The Spanish government is due to unveil what is expected to be one of the toughest budgets in its recent