Vatican Bank's earnings soar by 20-fold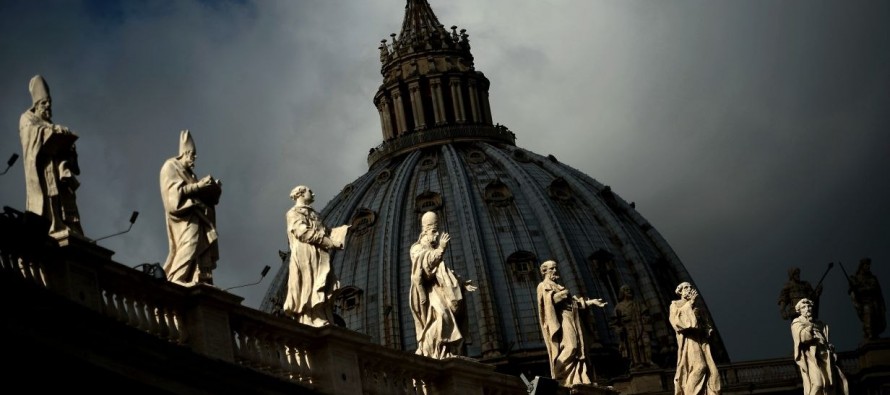 A privately held institute situated exclusively on the sovereign territory of the Vatican City, the Vatican Bank witnessed buy cialis from canada a 20-fold increase in its earnings for 2014.
Recording a figure of 69.3mn Euros for the year 2014, the Bank had only pocketed 2.9mn Euros in profit in 2013 due to bad investments and clean-up costs.
The Pope ordered a change in the management of the canadian discount viagra online bank to wipe out corruption. The overhaul of the bank included bringing in anti-money laundering experts to screen all the accounts held in the bank. As a result, more than 4,000 accounts have been closed since buy cialis usa May 2013.
Officially known as the Institute for Religious Works (IOR), the Vatican Bank is in charge of financing Catholic Christians' mission around the world and provide banking services for the Pope, clergy and religious orders.
The Vatican City is the world's smallest internationally recognized independent state, a walled enclave within the city of Rome. The Catholic Pope is the sovereign of the state with absolute power in purchase cialis online the executive, legislative and judicial branches over Vatican City.
The City's budget comes from the Vatican Museums and post office and sales of stamps, coins, medals, publications and tourist mementos.
The incomes and living standards of lay workers are comparable to those of counterparts who work in the city of Rome. Other industries include printing, the production of mosaics, and the manufacture of staff uniforms.
On 24 February 2014 the Vatican announced it was establishing a secretariat for the economy which will be responsible for all economic, financial and administrative activities of the Holy See and the Vatican City State.
The Vatican Bank was hit with a major scandal in 2013 when a priest, a cleric and a banker were suspected of attempting to smuggle 20mn Euros by private plane across the border from Switzerland for businessmen based in the Naples region of Italy, which is widely regarded as a haven of organized crime.
---
---
Related Articles
Historic checkpoint reopens to commercial traffic in bid to boost trade between antagonistic neighbours. For the first time since 2007,
Britain's financial regulator has laid out a 10-point plan to overhaul the handling of a key global interest rate, following
U.S. Congress has agreed to pass another COVID-19 reliefe package and the bill will be passed soon, according to Senate